Today In The Past
Events
310 – St Eusebius ends his reign as Catholic Pope
335 – Constantinople emperor Constantine the Great rules laws against Jews
686 – Conon begins his reign as Catholic Pope
1096 – Sultan Kilidj Arslan of Nicea defeats 1st Crusaders
1512 – Martin Luther joins the theological faculty of the University of Wittenberg.
1520 – Ferdinand Magellan arrives at Tierra Del Fuego (Pacific Ocean)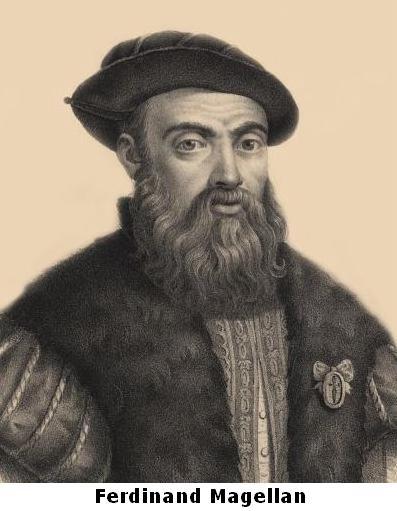 1601 – Memorial service for Daitokuji's Shinju held for Ikkyu Sojun in Kyoto
1639 – Sea battle at Dunes, Lt Admiral Maarten Tromp defeats Spanish armada under De Oquendo
1641 – Catholic uprising in Ulster: 1000s English & Scots killed
1774 – First display of the word "Liberty" on a flag, raised by colonists in Taunton, Massachusetts and which was in defiance of British rule in Colonial America.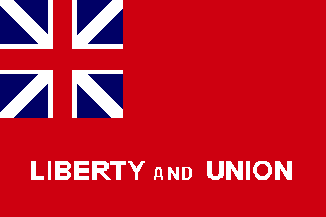 1805 – Battle of Trafalgar, Adm Nelson defeats French & Spanish fleet & dies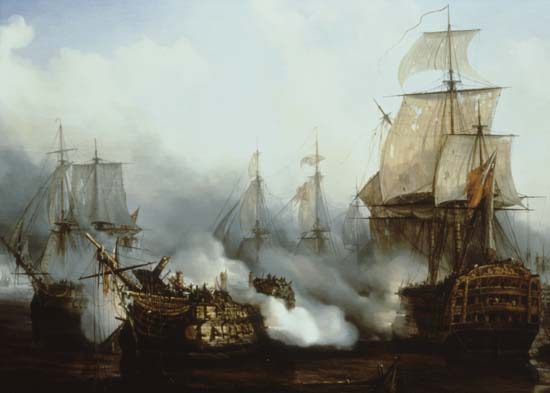 1824 – Joseph Aspdin patents Portland cement (Yorkshire England)
1854 – Florence Nightingale and a staff of 38 nurses were sent to the Crimean War.
1858 – In Paris, the Can-Can is 1st performed
1861 – Battle of Balls Bluff, VA (Leesburg, Harrison's Island)
1864 – Battle of Westport, MO (Kansas City)
1869 – 1st shipment of fresh oysters comes overland from Baltimore
1879 – Thomas Edison perfects carbonized cotton filament light bulb
1899 – Battle at Elandslaagte Natal: (Boers vs British army)
1902 – In the United States, a five month strike by United Mine Workers ends.
1917 – 1st Americans to see action on front lines of WW I
1918 – Margaret Owen sets world typing speed record of 170 wpm for 1 min
1938 – Japanese troops occupies Canton
1944 – During WW II, US troops capture Aachen, 1st large German city to fall
1945 – Women in France allowed to vote for 1st time
1948 – Beersheba liberated by Israeli army
1948 – Facsimile high-speed radio transmission demonstrated (Washington DC)
1948 – UN reject Russian proposal to destroy atomic weapons
1954 – Indonesian troops land in New-Guinea
1957 – Jailhouse Rock starring Elvis Presley opens
1959 – Guggenheim Museum, designed by Frank Lloyd Wright, opens (NYC)
1960 – 1st British nuclear sub Dreadnought launched
1960 – JFK & Nixon clashed in 4th & final presidential debate (NYC)
1965 – Nobel prize for chemistry awarded to Robert B Woodward
1965 – Comet Ikeya-Seki approaches perihelion, passing 450,000 kilometers from the sun.
1966 – 144 die as a coal waste landslide engulfed a school in Aberfan S Wales
1967 – Egypt sinks Israeli torpedo boat
1967 – Thousands opposing Vietnam War try to storm Pentagon
1969 – Bloodless coup in Somalia (National Day)
1969 – Maj Gen Mohamed Siad Barre becomes President of Somalia
1970 – Nobel prize of peace awarded to Norman E Borlaugh(see UE 10/20)
1971 – Nobel prize for literature awarded to Pablo Neruda
1971 – William H Rehnquist & Lewis F Powell nominated to US Supreme Court by Nixon, following resignations of Justices Hugo Black & John Harlan
1973 – Fred Dryer of the then Los Angeles Rams becomes the first player in NFL history to score two safeties in the same game.
1975 – Coast Guard Academy 1st allows women to enroll
1976 – NY Knicks retire 1st number, # 19, Willis Reed
1976 – NY Yankee Thurman Munson ties World Series mark of 6 straight singles
1976 – Nobel prize for literature awarded to Saul Bellow
1978 – Australian civilian pilot Frederick Valentich vanishes in a Cessna 182 over the Bass Strait south of Melbourne, after reporting contact with an unidentified aircraft.
1984 – Niki Lauda becomes 3rd time motor racing world champ
1986 – US writer Edward A Tracy kidnap in Beirut
1987 – Nobel prize for economics awarded to Robert M Solow
1988 – Ferdinand & Imelda Marcos indicted on racketeering charges
1989 – Buck Helm found alive after being buried 4 days, in SF earthquake
1989 – Houston becomes 1st major college team to gain 1000 yards in a game
1989 – 1st black owners (Betram Lee & Peter Bynoe) to own a major sports team, purchasing Denver Nuggets for $65m
1991 – US hostage Jesse Turner released from 5 years in captivity in Beirut
1993 – Milt coup by Burundi Pres Ndadaye/525,000 Hutu's flee
1994 – Hana bridge is Seoul Korea crashes, 32+ die
1994 – North Korea signs pact to end their nuclear projects
1997 – Elton John's tribute to Diana breaks world record, 318 million dist
2001 – "United We Stand" benefit concert for September 11, 2001 terrorist attacks victims, held at RFK Stadium in Washington, DC. Event organized and headlined by Michael Jackson, also featuring pop stars Aerosmith, Mariah Carey, The Backstreet Boys, and others.
2003 – Images of the dwarf planet Eris are taken and subsequently used in its discovery by the team of Michael E. Brown, Chad Trujillo, and David L. Rabinowitz.
Births
1449 – George, Duke of Clarence, brother of Edward IV and Richard III (d. 1478)
1527 – Louis I, Cardinal of Guise, French cardinal (d. 1578)
1582 – Johan Ernst earl of Nassau-Siegen, military/son of Johan VII
1650 – Jean Bart, French captain/sea hero (Escape from Plymouth)
1660 – Georg Ernst Stahl, German scientist (d. 1734)
1675 – Emperor Higashiyama of Japan (d. 1710)
1687 – Nicolaus I Bernoulli, Swiss mathematician (d. 1759)
1712 – Sir James Steuart, British economist (d. 1780)
1761 – Louis AG baron de Bacler d'Albe, French cartographer/brigadier general
1772 – Samuel Taylor Coleridge, Ottery St. Mary, Devon, England, poet (Rime of Ancient Mariner), (d. 1834)
1803 – George Wright, Brigadier General (Union volunteers), died in 1865
1833 – Alfred Bernhard Nobel, Stockholm, created dynamite & Nobel Prizes, (d. 1896)
1839 – Georg von Siemens, founder (Deutsche Bank)
1843 – Mark M Antokolski, Russian/French sculptor (Peter the Great)
1885 – Jan Altink, Dutch painter/co-founder (Ploeg)
1895 – Alexander d'Arbeloff, entrepreneur
1904 – Edmond [Moore] Hamilton, US, sci-fi author (Danger Planet)
1906 – Lillian Asplund, last American Titanic survivor (d. 2006)
1911 – Peter Graves, London England, actor (Mission Impossible, Stalag 17)
1912 – Carlos Don Byas, US jazz saxophonist
1912 – Georg Solti, Budapest Hungary, conductor (Fidelio)
1914 – Martin Gardner, Scientific American math & puzzles columnist
1917 – Dizzy Gillespie, [John B], jazz trumpeter, a creator of modern jazz
Umbrella Man with Louis Armstrong
1919 – Claire Sterling, journalist
1919 – Daniel John Chapman Cunningham, physiologist
1921 – Malcolm Arnold, Northampton Engld, composer (Bridge over River Kwai)
1922 – Liliane de Bettencourt, heir to L'Oreal
1924 – Celia Cruz, Cuban singer, Queen of Salsa. (d. 2003)
1925 – Joyce Randolph, Detroit Mich, actress (Trixie-Honeymooners)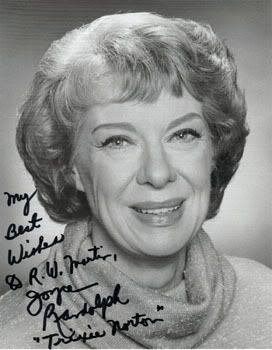 1926 – Leonard Rossiter, Liverpool England, actor (Britannia Hospital)
1928 – Edward "Whitey" Ford, hall of fame pitcher (NY Yankees)
1929 – Ursula K Le Guin, US, sci-fi author (Tombs of Atuan)
1936 – James H "Simon" Gray, English playwright (Butley)
1937 – Norman Wright, rocker (Del-Vikings)
1940 – Frances FitzGerald, NYC, journalist/author (Fire in the Lake)
1940 – Manfred Mann, [Michael Lubowitz], South Africa, rocker (Mighty Quinn)
1940 – Osamu Watanabe, Japan, featherweight (Olympic-gold-1964)
1941 – Steve Cropper, TN, guitarist/songwriter (Booker T & MGs)
Green Onions with Donald "Duck" Dunn
Sweet Home Chicago with The Blues Brothers Band

Water with Albert King & 'Pop' Staples
1942 – Elvin Bishop, Tulsa OK, rock guitarist (Fooled Around & Fell in Love)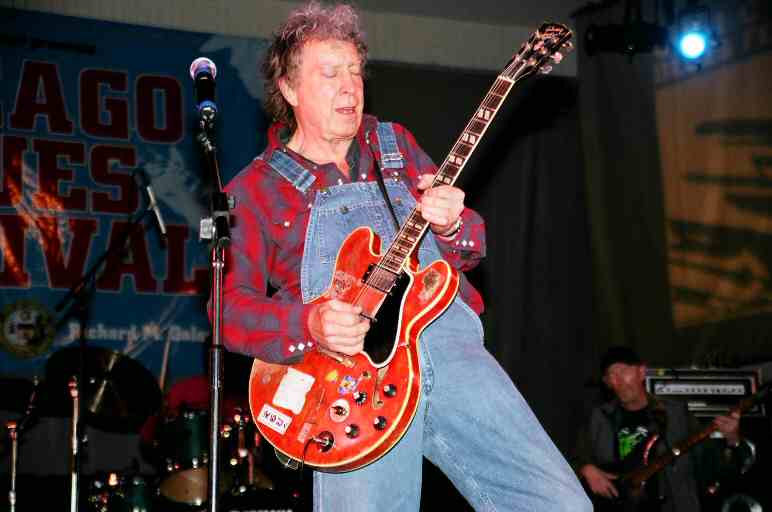 Southbound 1977 Midnight Special with Dickey Betts , Charlie Daniels & Bonnie Bramlett
1942 – Allan Grice, Australian racing driver
1942 – Judith Sheindlin, Brooklyn, New York, Jurist and Television personality (Judge Judy)
1943 – Paula Kelly, Jacksonville Fla, dancer/actress (Liz-Night Court)
1943 – Ron Elliott, rocker
1944 – Janet Ahlberg, illustrator
1949 – Benjamin Netanyahu, Israeli prime minister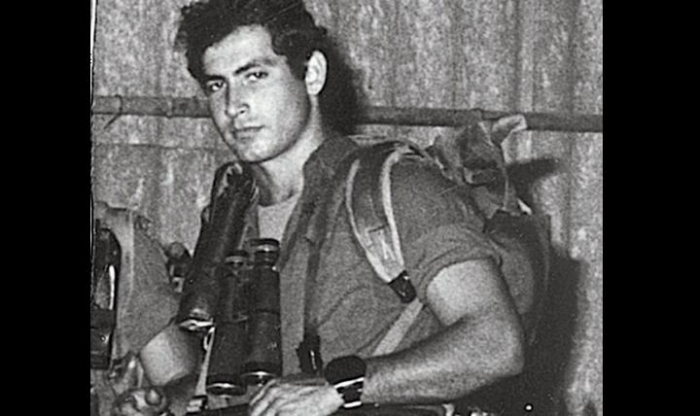 1949 – Jonathon Silver, entrepreneur/arts patron
1950 – Ronald E McNair, Lake City SC, astr (STS 41B, 51L-Challenger disaster)
1952 – Brent Mydland, Munich Germany, rock keyboardist/vocalist (Grass Roots)
1952 – Patti Davis [Patricia Ann Reagan], singer/actress/writer, Ron & Nancy's daughter
1953 – Charlotte Caffey, rock guitarist/keyboardist/vocalist (Go-Go's)
1953 – Keith Green, American musician (d. 1982)
1956 – Carrie Fisher, Beverly Hills, actress (Princess Lelia-Star Wars)
1957 – Steve Lukather, US rock singer/guitarist (Toto-Africa)
Steve Lukather and Glen Campbell Jamming
Cause We've Ended as Lovers with Larry Carlton
Freeway Jam with Jeff Beck & Jan Hammer
1957 – Wolfgang Ketterle, German physicist, Nobel laureate
1959 – Ken Watanabe, Japanese actor
1961 – Mark Finch, film festival organiser
1964 – Jon Carin, American musician (Pink Floyd, The Who)
1967 – Gavin Brian Lovegrove, Auckland NZ, javelin (Olympics-96)
1971 – Jade Jagger, Paris France, daughter of Mick & Bianca Jagger
1972 – Saffron Burrows, English actress
1972 – Matthew Friedberger, American musician (The Fiery Furnaces)
1976 – Josh Ritter, American musician
1976 – Mélanie Turgeon, French Canadian alpine skier
1980 – Kim Kardashian, American socialite
1986 – Natalee Holloway,U.S teen,disappeared in Aruba
Deaths
1125 – Cosmas of Prague, Bohemian writer
1204 – Robert de Beaumont, 4th Earl of Leicester, English nobleman
1266 – Birger jarl, Swedish statesman (b. 1210)
1422 – Charles VI, King of France (1380-1422), dies at 54
1500 – Emperor Go-Tsuchimikado of Japan (b. 1442)
1505 – Paul Scriptoris, German mathematician
1558 – Julius Caesar Scaliger, Italian physician (Poetice), dies at 74
1600 – Toda Katsushige, Japanese warlord (b. 1557)
1623 – William Wade, English statesman and diplomat (b. 1546)
1629 – Tumengung Buraksa, Matarams/Javanese general, dies in battle
1765 – Giovanni Paolo Pannini/Panini, Italian painter/architect, dies at 73
1775 – Peyton Randolph, American president of the Continental Congress (b. 1721)
1805 – Horatio Nelson, dies in Battle of Trafalgar
1861 – John Breckinridge Grayson, Confederate brig-general, dies
1872 – Jacques Babinet, French physicist/mathematician/astronomer, dies at 78
1896 – James Henry Greathead, British engineer (b. 1844)
1904 – Isabelle Eberhardt, Swiss explorer and writer (b. 1877)
1943 – Alfred DPR Pound, British admiral/1st Sealord (Jutland, WW II), dies
1963 – George B Cressey, US geographer (Crossroads), dies at 66
1963 – Józef Franczak, last cursed soldier – anticommunist underground in Poland(b. 1918)
1967 – Ejnar Hertzsprung, Danish astrophysicist, dies at 94
1969 – Jack Kerouac, US writer (Doctor Sax, On the Road), dies at 47
1969 – Waclaw Sierpinski, Polish mathematician (b. 1882)
1970 – John T Scopes, US teacher (Scopes "monkey trial" 1925), dies at 70
1973 – Nasif Estéfano, Argentine racing driver (b. 1932)
1984 – Francois Truffaut, dir (Fahrenheit 451), dies of brain cancer at 52
1992 – Jim Garrison, Louisiana DA (investigate JFK assassination), dies at 70
1993 – Assad Saftawi, Palestinian co-founder of al-Fatah, murdered at 58
1993 – Melchior Ndadaye, banker/1st Hutu pres of Burundi (1993), murder at 40
1993 – Scott Heiser, US photographer (Interview), dies at 44
1995 – Maxene Andrews, vocalist (Andrews Sister), dies of heart attack at 79
—