Today In The Past
Events
911 – Conrad I elecect German King
1444 – Battle at Varna, Black Sea: Sultan Murad II beats crusaders
1544 – Antwerps painter John Matsys banished
1567 – Battle at St-Denis: French government army vs Huguenots
1619 – René Descartes has the dreams that inspire his Meditations on First Philosophy.
1630 – Failed palace revolution against Richelieu France
1674 – Dutch formally cede New Netherlands (NY) to English
1766 – The last Colonial governor of New Jersey, William Franklin, signs the charter of Queen's College (later renamed Rutgers University).
1775 – Congress forms US Marine Corps
1793 – France ends forced worship of God
1801 – Kentucky outlaws dueling
1836 – Louis Napoleon banished to America
1847 – The passenger ship Stephen Whitney is wrecked in thick fog off the southern coast of Ireland, killing 92 of the 110 on board. The disaster results in the construction the Fastnet Rock lighthouse.
1864 – Kingston, GA burned during Sherman's March to Sea
1885 – Gottlieb Daimler's motorcycle, world's 1st, unveiled
1891 – 1st Woman's Christian Temperance Union meeting held (in Boston)
1891 – Granville T Woods patents electric railway
1905 – Sailors revolt in Kronstadt Russia
1908 – 1st Gideon Bible put in a hotel room
1911 – Andrew Carnegie forms Carnegie Corp (for scholarly & charitable works)
1911 – Imperial army recaptures Nanking (blood bath)
1917 – 41 suffragists are arrested in front of White House
1918 – Independence of Poland proclaimed by Józef Pilsudski
1918 – The Western Union Cable Office in North Sydney, NS received a top-secret coded message from Europe (that would be sent to Ottawa, ON and Washington, DC) that said on November 11, 1918 all fighting would cease on land, sea and in the air.
1919 – 1st observance of National Book Week
1919 – American Legion's 1st national convention (Minneapolis)
1924 – Dion O'Banion, leader of the North Side Gang is assassinated in his flower shop by members of Johnny Torrio's gang, sparking the bloody gang war of the 1920s in Chicago.
1928 – Hirohito ascended throne as Emperor of Japan
1933 – Black Blizzard snowstorm-duststorm rages from SD to Atlantic
1938 – Nobel for literature awarded to Pearl Buck (Good Earth)
1940 – Walt Disney begins serving as an informer for the Los Angeles office of the FBI; his job is to report back information on Hollywood subversives.
1942 – US troops occupy airport of Port-Lyautey Morocco
1942 – US-British troops occupies Oran Algeria
1944 – German riots in Rotterdam/Schiedam 52,000 men sent to Germany
1944 – US 9th Army takes Margraten cemetery
1944 – Ammunition ship USS Mount Hood (AE-11) exploded at Seeadler Harbour, Manus, Admiralty Islands
1945 – College football's #1 Army beats #2 Notre Dame 48-0
1945 – Heavy battle in Surabaya between Indonesian nationalists and returning colonialists after World War II, celebrated as Heroes' Day (Hari Pahlawan).
1950 – Nobel for literature awarded to William Faulkner
1950 – Spanish dictator Franco ends war in Gibraltar
1951 – 1st long distance telephone call without operator assistance
1954 – Iwo Jima Memorial (servicemen raising US flag) dedicated in Arlington
1954 – Lt Col John Strapp travels 632 MPH in a rocket sled
1960 – Senate passes landmark Civil Rights Bill
1963 – Gordie Howe takes over NHL career goal lead at 545
1965 – Willie Mays wins NL MVP
1966 – Jack Lynch becomes Irish premier
1966 – Lunar Orbiter 2 reaches 196-1871 km around Moon
1968 – Launch of Zond 6, 2nd unmanned circumlunar & return flight
1969 – "Sesame Street" premieres on PBS TV
1970 – Luna 17, with unmanned self-propelled Lunokhod 1, is launched
1971 – Joe Torre wins NL MVP, Vida Blue wins AL MVP
1971 – US table tennis team arrived in China
1975 – Ore ship Edmund Fitzgerald & crew of 29 lost in storm on Lake Superior
1975 – PLO leader Yasser Arafat addresses UN in NYC
1975 – UN General Assembly approves resolution equating Zionism with racism
1976 – Utah Supreme Court OKs execution of convicted murderer Gary Gilmore
1978 – Larry Holmes KOs Alfredo Evangelist in 7 for heavyweight boxing title
1980 – Dan Rather refuses to pay his cabbie, CBS pays $12.55 fare
1980 – Poland acknowledges Solidarity union
1982 – IMF lends Mexico $3.8 billion due to threatened bankrupcy
1982 – Vietnam Veterans Memorial opened
1983 – Federal government shut down
1984 – Horse Racing Breeders' Cup Champs: Chief's Crown, Eillo, Lashkari, Outstandingly, Princess Rooney, Royal Heroine, Wild Again at Hollywood
1988 – NY's MTA announces it may replace tokens with credit card type passes
1988 – Orel Hershiser (23-8) is a unanimous choice as NL Cy Young Award
1989 – Germans begins demolishing Berlin Wall
1989 – Word Perfect 5.1 is shipped
1990 – Lebanon releases 2 french hostages (Camille Sontag & Marcel Coudari)
1991 – Bernie Kosar ends NFL record of 308 passes without an interception
1995 – In Nigeria, playwright and environmental activist Ken Saro-Wiwa along with eight others from the Movement for the Survival of the Ogoni People (Mosop) are hanged by government forces.
1997 – Artist Peter Max pleads guilty to tax fraud & time served
1997 – Nanny Louise Woodward, murder sentenced downgrade to manslaughter
2006 – Sri Lankan Tamil Parliamentarian Nadarajah Raviraj assassinated in Colombo.
Births
745 – Musa al-Kazim, Shia Imam (d. 799)
1341 – Henry Percy, 1st Earl of Northumberland, English statesman (d. 1408)
1433 – Charles of Charolais, the Bold, Duke of Burgundy/polyglot
1483 – Martin Luther, Eisleben Germany, founded Protestantism, (d.1546)
1565 – Robert Devereux 2nd Earl of Essex/cousin/lover of Elizabeth I
1565 – Laurentius Paulinus Gothus, Swedish theologian and astronomer (d. 1646)
1695 – John Bevis, English physician and astronomer (d. 1771)
1697 – William Hogarth, England, satiric painter/engraver (Rake's Progress)
1735 – Granville Sharp, English abolishionist (d. 1813)
1793 – Jared Kirtland, US, physician/naturalist/reformed penitentiaries
1810 – George Jennings English sanitary engineer (d. 1882)
1819 – Cyrus West Field, financier/success of 1st transatlantic cable
1827 – Alfred Howe Terry, Major General (Union volunteers), died in 1890
1830 – Albert Gallatin Jenkins, Brigadier General (Confederate Army), died in 1864
1834 – Wager Swayne, Major General (Union volunteers), died in 1902
1855 – Josiah Royce, US, philosopher (conception of God)
1861 – Robert T A Innes, Edinburgh Scotland, astronomer (Proxima Centauri)
1868 – Gichin Funakoshi, Japanese martial artist (d. 1957)
1888 – Andrej N Tupolev, Russian aircraft builder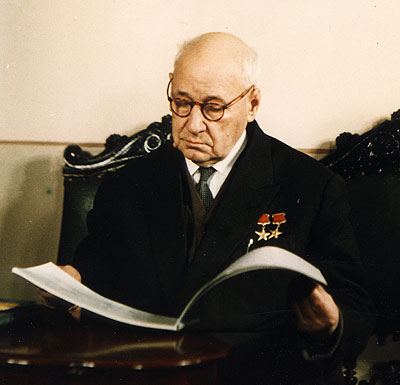 1889 – Claude Rains, London, actor (Invisible Man, Casablanca)
1891 – Carl Stalling, American film composer (d. 1972)
1893 – John P. Marquand, American writer (d. 1960)
1895 – John Knudsen Northrop, aircraft designer (Northrop Air)
1908 – Charles Merritt, Canadian Army officer and Victoria Cross recipient (d. 2000)
1909 – Paweł Jasienica, Polish historian (d. 1970)
1916 – Billy May, Pitts Pa, orchestra leader (Milton Berle Show)
1919 – Moise Tshombe, pres of Katanga, then premier of the Congo (Zaire)
1919 – Mikhail Timofeevich Kalashnikov, Russian inventor
1920 – Rafael del Pino, Spanish entrepreneur
1924 – Russell Johnson, actor, (professor-Gilligan's Island)
1925 – Richard Burton, South Wales, actor (Cleopatra, Virginia Woolf)
1928 – Ennio Morricone, Rome Italy, composer/musician
1932 – Roy Scheider, actor (Jaws, French Connection, Marathon Man, Paper Lion) (d. 2008)
1933 – Ronald Evans, American astronaut (d. 1990)
1934 – Lucien Bianchi, Belgian auto racer
1934 – Norm Cash, Eldorado Texas, 1st baseman (Detroit Tigers)
1935 – Ronald Ellwin Evans, St Francis Ks, Captain USN/astronaut (Apollo 17)
1935 – Igor Dmitrievich Novikov, Russian astrophysicist
1935 – Bernard Babior, American biochemist
1941 – John Geoghegan, Silver Star recipient (d. 1965)
1942 – Robert F. Engle, American economist, Nobel laureate
1944 – Dave Loggins, singer (Please come to Boston)
1946 – David Stockman, Reagan's ex-budget director
1948 – Greg Lake, rock vocalist/bassist (King Crimson, ELP)
1949 – Ann Reinking, Seattle, dancer/actress (All the Jazz, Micki & Maude)
1955 – Roland Emmerich, German film producer and director
1956 – Sinbad, comedian/actor (Different World, At the Apollo)
1957 – Jodi Anderson, Chicago Ill, US long jump champ (1978-81)
1959 – MacKenzie Phillips, Alexandria Va, actress (Julie-1 Day at a Time)
1960 – Neil Gaiman, English writer
1965 – Eddie Irvine, Northern Irish race car driver
1966 – Kyle Kopp, San Bernardino Ca, water polo 2m offense (Olympics-96)
1969 – Ellen Pompeo, American actress
1970 – Trent Dimas, NM, gymnast (Olympics-gold-92, 96)
1977 – Brittany Murphy, American actress
1977 – Josh Barnett, American Mixed Martial Artist
1978 – Eve, American rapper
1981 – Jason L. Dunham, American Marine ,  Medal of Honor Recipient (d. 2004)
Deaths
461 – St. Leo I, the Great, Italian Pope (440-61), dies in office
627 – Justus, Archbishop of Canterbury
901 – Adelaide of Paris, Queen of Western Francia
1241 – Celestine IV, [Goffredo Castiglioni], Pope (1241, 16 days), dies
1285 – Pedro III, king of Aragon, dies
1299 – Jan I, count of Holland/Zeeland (1295-99), dies at 15
1444 – Wladyslaw III Warnenczyk, king of Poland/Hungary, dies in battle at 20
1556 – Richard Chancellor, English explorer, dies in shipwreck off Scotland
1596 – Peter Wentworth, English Puritan politician (b. 1530)
1727 – Alphonse de Tonty, French explorer and American settler (b. 1659)
1777 – Cornstalk, Shawnee chief
1779 – Joseph Hewes, US merchant/signer (Decl of Independence), dies at 49
1808 – Guy Carleton, 1st Baron Dorchester, British soldier and Governor of Quebec (b. 1724)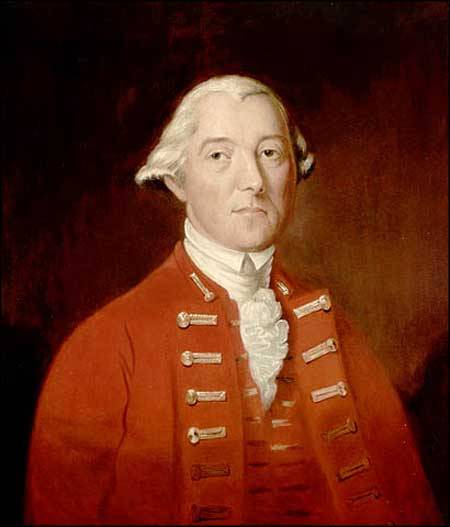 1865 – Henry Wards, Confederate prison supt, executed for excessive cruelty
1891 –  Arthur Rimbaud, poet/arms merchant (Saison en Enfer), dies at 37
1912 – Louis Cyr, Canadian strongman (b. 1863)
1938 – Mustafa Kemal Atatürk, founder and the first President of Turkey (b. 1881)
1940 – Arthur Neville Chamberlain, British premier (1937-40), dies at 71
1970 – Charles DeGaulle, general/president France (Free French), dies at 79
1971 – Walter Van Tilburg Clark, US author (Ox-Bow Incident), dies at 62
1973 – Stringbean, country singer/comedian/banjoist (Hee Haw), dies at 58
1975 – Ernest M. McSorley, American ship captain (b. 1912)
1982 – Leonid Ilich Brezhnev, Soviet 1st sect, dies of a heart attack at 77
1985 – Pelle Lindbergh, goalie (Phila Flyers), dies in drunk driving accident
1990 – Ronnie Dyson, US singer (Salvation-I Don't Wanna Cry), dies at 40
1990 – Mário Schenberg, Brazilian physicist (b. 1914)
1992 – Chuck Connors, US NBA/baseballer/actor (Boston Celtics), dies at 71
The Rifleman: The Complete Rifleman Massacre
1994 – Carmen McRae [Clark], US jazz singer/pianist, dies at about 73
2000 – Jacques Chaban-Delmas, Prime Minister of France (b. 1915)
2001 – Ken Kesey, American author (b. 1935)
2006 – Jack Palance, American actor (b. 1919)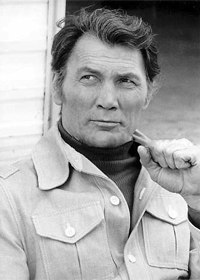 Oscar Award – City Slickers , One-Armed Pushups
2007 – Norman Mailer, American novelist, dies at 84
2008 – Miriam Makeba, South African singer and anti-apartheid activist (b. 1932)
2009 – John Allen Muhammad, American spree killer (b. 1960)
2010 – Dino De Laurentiis, Italian film producer (b. 1919)
2010 – Dave Niehaus, American sportscaster (b. 1935)
—