Today In The Past
Events
43 BC – The Second Triumvirate alliance of Gaius Julius Caesar Octavianus ("Octavian", later "Caesar Augustus"), Marcus Aemilius Lepidus, and Mark Antony is formed.
579 – Pelagius II begins his reign as Catholic Pope
783 – The Asturian queen Adosinda is put up in a monastery to prevent her kin from retaking the throne from Mauregatus.
1476 – Vlad III Dracula defeats Basarab Laiota with the help of Stephen the Great and Stephen V Bathory and becomes the ruler of Wallachia for the third time.

1580 – French Huguenots & Roman Catholics sign peace treaty
1598 – Jacob of Necks merchant fleet reaches Bantam West-Java
1688 – Duke of Savoye signs on to League of Augsburg
1688 – King James II escapes back to London
1703 – Great storm hits Southern England 1000s killed, Royal Navy losses 13 ships and around 1500 seamen 
1716 – 1st lion exhibited in America (Boston)
1778 – Captain Cook discovers Maui in the Sandwich Islands (now Hawaii)
1789 – 1st national Thanksgiving
1825 – 1st college fraternity founded (Kappa Alpha (Union College, NY))
1832 – 1st streetcar railway in America starts operating (NYC) (12 cent fare)
1842 – The University of Notre Dame is founded.
1861 – West Virginia created as a result of dispute over slavery with Virg
1863 – -Dec 2] Mine Run campaign, VA
1864 – Confederate troops vacate Sandersville Georgia
1864 – Skirmish at Sylvan Brutal/Waynesboro, Georgia
1865 – "Alice in Wonderland" by Lewis Carroll published in US
1865 – Battle of Papudo: The Spanish navy engages a combined Peruvian-Chilean fleet north of Valparaiso, Chile.
1867 – Refrigerated railroad car patented by JB Sutherland of Detroit
1885 – 1st meteor photograph
1896 – 1st large indoor football game, U of Chic beats U of Mich 7-6
1896 – A A Stagg of U Chicago creates American football huddle
1898 – -27) Snow/ice storm over US; 455 die
1898 – SS Portland "The Titanic of New England" leaves for Cape Cod, shipwrecked off Cape Ann, all 192 on board killed
1909 – Sigma Alpha Mu is founded in the City College of New York by 8 Jewish young men.
1914 – Battleship HMS Bulwark explodes at Sheerness Harbor England, 788 die
1922 – English archaeologist Howard Carter opens Toetanchamon's (Tut) tomb
1924 – Mongolian People's Republic proclaimed
1939 – 4 soviet soldiers killed on Finnish-Russian border
1940 – Leidse students strike
1940 – Nazi Germany began walling off the Jewish Ghetto in Warsaw
1941 – British North African commandant General Cunningham lay-offs
1941 – British troops conquer Belhamed, Sidi Rezegh & El Duda
1941 – Japanese carrier force left its base & moves east toward Pearl Harbor
1942 – "Casablanca" premieres at Hollywood Theatre, NYC
1944 – 1st allied marines move onto Antwerp harbor
1944 – Himmler orders destruction of Auschwitz & Birkenau crematoriums
1945 – During snow storm, school bus crashes, kills 15 (Washington)
1949 – India adopts a constitution as a British Commonwealth Republic
1950 – China enters Korean conflict, sends troops across Yalu River
1952 – 1st modern 3-D movie "Bwana Devil," premieres in Hollywood
1953 – Yamada Koun, leader of Sanbo Kyodan line of Zen, found 1st awakening
1955 – Emergency crisis proclaimed in Cyprus
1956 – "The Price Is Right" debuts on NBC
1956 – USSR single sculls winner Vyacheslav Ivanov wins Olympic gold medal in his excitement he jumps for joy, & loses his medal, it sinks
1963 – 29th Heisman Trophy Award: Roger Staubach, Navy (QB)
1963 – Cincinnati 2nd baseman Pete Rose wins NL Rookie of Year
1963 – Explorer 18 launched
1966 – 1st major tidal power plant opens at Rance estuary, France
1968 – 34th Heisman Trophy Award: O J Simpson, Southern Cal (RB)
1969 – 35th Heisman Trophy Award: Steve Owens, Oklahoma (RB)
1969 – Creams' final concert (Royal Albert Hall)
1969 – Lottery for Selective Service draftees bill signed by President Nixon
1973 – Nixon's personal sec, Rose Mary Woods, tells a federal court she accidentally caused part of 18½ minute gap in a key Watergate tape
1974 – Approximately 140 die when suspension bridge collapses (Nepal)
1975 – Fed jury finds Lynette Fromme guilty of attempted assassination
1977 – 'Vrillon', claiming to be the representative of the 'Ashtar Galactic Command', takes over Britain's Southern Television for six minutes at 5:12 PM.
1978 – 10 die as fire erupts at Holiday Inn in Rochester, NY
1978 – 1st lesbian theme TV movie – "Question of Love"
1980 – Mike Schmidt is unanimous choice as NL MVP
1982 – Howard Cossell calls his last fight after being disgusted by Larry Holmes-Tex Cobb mismatch
1983 – Heathrow Airport, robbed of 6,800 gold bars worth $38.7 million(see UE 11/25 Events)
1985 – 23rd Space Shuttle Mission (61-B)-Atlantis 2-is launched
1985 – Random House buys Richard Nixons memoires for $3,000,000
1988 – Pioneer 6's closest approach to Earth since 1965 launch (1.87 M km)
1989 – Commoros coup under Robert Denard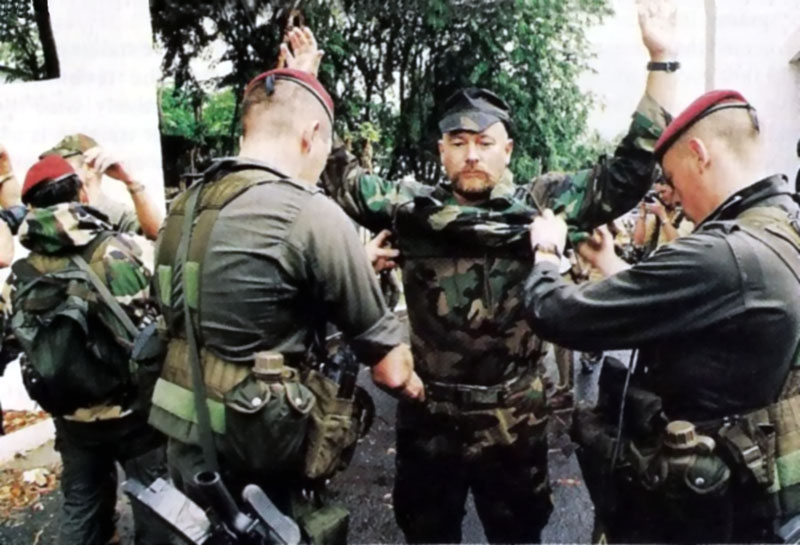 1990 – Matsushita purchases MCA for $6.6 billion
1991 – Condoms are handed out to thousands of NY High School students
1993 – Political campaigners James Carville (49) & Mary Matalin wed
1995 – Dolphins QB Dan Marino sets NFL record with 343rd touchdown pass
1998 – Tony Blair becomes the first Prime Minister of the United Kingdom to address the Republic of Ireland's parliament.
2003 – Concorde makes its last ever flight over Bristol, England.
2004 – Ruzhou School massacre: a man stabs and kills eight people and seriously wounds another four in a school dormitory in Ruzhou, China.
2008 – Terrorist attacks in Mumbai, India: Ten coordinated attacks by Pakistan-based terrorists kill 164 and injure more than 250 people in Mumbai, India.
Births
1288 – Emperor Go-Daigo of Japan (d. 1339)
1436 – Princess Catherine of Portugal, writer (d. 1463)
1607 – John Harvard, England, clergyman/scholar, founded Harvard Univ
1609 – Henry Dunster, English president of Harvard College (d. 1659)
1678 – Jean Jacques d'Ortous de Mairan, French geophysicist (d. 1771)
1703 – Theophilus Cibber, English actor and writer (d. 1758)
1736 – Charles-Joseph Panckoucke, French publisher (Mercure de France)
1810 – William G Armstrong, of Cragside, Baron/British industralist (hydraulic crane)
1816 – William Henry Talkbot Walker, Major General (Confederate Army)
1827 – Alfred Moore Scales, Brigadier General (Confederate Army), died in 1892
1832 – Mary Edwards Walker, US, doctor/women's rights leader
1832 – Karl Rudolf König, German physicist (d. 1901)
1857 – Ferdinand de Saussure, Swiss linguist (d. 1913)
1858 – Katharine Drexel, Roman Catholic Saint (d. 1955)
1862 – Mark A Stein, archaeologist
1869 – Maud, Queen of Norway (d. 1938)
1894 – Norbert Wiener, US, mathematician/discovered cybernetics
1895 – Bertil Lindblad, Swedish astronomer (Milky Way system)
1898 – Karl Ziegler, Helsa, German Empire, chemist, Nobel Prize laureate (polymers), (d. 1973)
1899 – Bruno Hauptmann, German kidnapper of Charles Augustus Lindbergh III (d. 1936)
1902 – Gerrit Jan van der Veen, [Wolffensperger], Dutch resistance fighter
1907 – Ruth Patrick, American botanist
1908 – Charles Forte, Italian/British hotel magnate (Savoy)
1909 – Eugene Ionesco, playwright
1909 – Frances Dee, American actress (d. 2004)
1912 – Eric Sevareid, Velva ND, newscaster (CBS Weekend News)
1913 – Foy Draper, US, relay runner (Olympic-gold-1936)
1919 – Frederik Pohl, US, sci-fi author (3 Hugo, Gateway, Bipohl)
1921 – Verghese Kurien, Calicut, British India, engineer (billion-litre idea), (d.2012)
1922 – Charles M Schulz, Minneapolis MN, cartoonist (Peanuts), (d. 2000)
1930 – Berthold Leibinger, German Entrepreneur and Philanthropist
1931 – Adolfo Perez Esquivel, Buenos Argentina, (1980 Nobel Peace Prize)
1931 – Giuliana Chenal-Minuzzo, Italy, downhill skier (Olympic-bronze-1952)
1933 – Robert Goulet, American singer and actor (d. 2007)
1934 – Ludmila Shevtsova, USSR, 800m runner (Olympic-gold-1960)
1935 – Marian Mercer, Akron Ohio, actress/singer (Dean Martin Show)
1937 – Boris Borisovich Yegorov, USSR, doctor/cosmonaut (Voskhod I)
1938 – Elizabeth E Bailey, university dean (Carnegie Mellon)
1938 – Jeremy Boorda, admiral , US Navy
1938 – Rich Little, Ottawa Canada, impressionist/actor (Love on a Rooftop)
Rich Little roasts Don Rickles
1938 – Rodney Jory, Australian physicist
1939 – Tina Turner, [Anna Mae Bullock], Brownsville Tx, singer (Proud Mary)
1943 – Jan Stenerud, Norway, NFL place kicker (Kansas City Chiefs)
1944 – Jean Terrell, Texas, rocker (Supremes)
1945 – John McVie, British rock bassist (Fleetwood Mac-Rumours, Tusk)
1946 – Bert Bouquet, bassist (Earth & Fire, Focus)
1946 – Burt Reiter, rocker (Focus)
1948 – Galina Prozumenschikova, USSR, 200m backstroke (Olympic-gold-1964)
1949 – Juanin Clay, American actress (d. 1995)
1949 – Vincent A. Mahler, American educator
1951 – La Cicciolina, [Ilona Staller], Budapest Hungary, Italian MP
1954 – Roz Chast, American cartoonist
1955 – Tracy [Raye] Hickman, US, sci-fi author (Dragons of Spring Dawning)
1956 – Dale Jarrett, American racecar driver
1961 – Lisa Moretti, American professional wrestler
1962 – Chuck Finley, Monroe LA, pitcher (California Angels)
1963 – Mario Elie, NBA forward/guard (Houston Rockets)
1963 – Adam Gaynor, American musician (Matchbox Twenty)
1964 – Vreni Schneider, Swiss alpine skier (Olympics-Gold-1988)
1966 – Sue Wicks, WNBA forward (NY Liberty)
1969 – Kara Walker, American artist
1970 – Dave Hughes, Australian comedian
1971 – Emma Robinson, Montreal Quebec, rower (Olympics-96)
1972 – Nicole Beach, Phoenix AZ, model (Wonderbra)
1974 – Richard Ikeda, Kamloops BC, gymnast (Olympics-96)
1977 – Ivan Basso, Italian bicyclist
1977 – Forrest Griffin, American MMA-fighter
1978 – Matthew Taylor, American bassist (Motion City Soundtrack)
1979 – B.J. Averell, American online tutor and reality television contestant
1981 – Jamie Fiske, liver transplant recipient
1981 – Natasha Bedingfield, British singer
1983 – Chris Hughes, American businessman, co-founder of Facebook
1986 – Konstadinos Filippidis, Greek pole vaulter
1988 – Yumi Kobayashi, Japanese fashion model
Deaths
399 – Pope Staint Siricius, reigned 384-99
666 – Yeon Gaesomun dictator of Goguryeo (other sources indicate death date as 664 or 665)
1126 – Al-Borsoki, emir of Aleppo-Mosoel, assassinated
1240 – Edmund Van Abingdon, archbishop of Canterbury/saint, dies
1326 – Hugh the younger Despenser, English knight (b. 1286)
1504 – Queen Isabella I of Castile (b. 1451)
1639 – John Spottiswoode, Scottish historian (b. 1565)
1651 – Henry Ireton, English gen/parliament leader (Marston Moor), dies at 40
1689 – Marquard Gude, German archaeologist (b. February 1, 1635)
1719 – John Hudson, British classical scholar (b. 1662)
1780 – James Denham Steuart, 4th Baronet, British economist (b. 1712)
1836 – John MacAdam, British road builder (b. 1756)
1851 – Nicolas Jean de Dieu Soult, French marshal (b. 1769)
1883 – Sojourner Truth, abolitionist/women's rights advocate, dies at 96
1885 – Thomas Andrews, Irish physicist/chemist (ozone), dies at 71
1896 – Emil du Bois-Reymond, German physician (b. 1818)
1926 – John M Brown, US weapons constructer, dies
1928 – Reinhard Scheer, German admiral (WW I), dies at 65
1943 – Edward H "Butch" O'Hare, US pilot/lt-comdr, dies in battle
1952 – Sven Hedin, Swedish explorer (b. 1865)
1956 – Tommy Dorsey, big bandleader, dies at 51
1965 – Wild Bill Elliott, cowboy actor (49'ers), dies of cancer at 60
1970 – Benjamin O Davis Sr, 1st black general, dies at 93 in Chicago(see UE 10/27 Events)
1971 – Joe Adonis, US crime-syndicate boss in NY & NJ, dies at 68
1987 – Thomas G Lanphier Jr, US WW II pilot, dies at 71
1991 – Ed Heinemann, American aircraft designer (Douglas Aircraft; b. 1908)
1994 – David Bache, designer, dies at 69
1994 – Nimrod Workman, folksinger, dies at 99
1996 – Paul Rand, graphic designer, dies at 82
2002 – Verne Winchell, American doughnut entrepreneur (b. 1915)
2005 – Stan Berenstain, children's author, (d. 2005)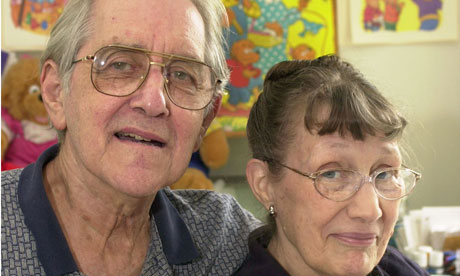 2006 – Dave Cockrum, American comic book artist (b. 1943)
2006 – Stephen Heywood, American builder (b. 1969)
2006 – Isaac Gálvez, Spanish procyclist (b. 1975)
2007 – Silvestre Herrera, Mexican-born American soldier, Medal of Honor recipient. (b. 1917)
2007 – Steve Fossett, American Aviator (b. 1944)
2008 – Edna Parker, American supercentenarian (b. 1893)
—