Today In The Past
Events
1077 – Pope Gregory VII pardons German emperor Henry IV
1349 – Gunther of Schwarzburg chosen German anti-king
1349 – Jews of Freilsburg Germany are massacred
1467 – Battle at Velke Kostolany: Hung king Mátyás Corvinus beats Bratrici
1487 – Bell chimes invented
1522 – Duke of Albany takes captured French back to Scotland
1544 – Adrian van Goes becomes land advocate of Holland
1661 – Oliver Cromwell, Lord Protector of the Commonwealth of England is ritually executed after having been dead for two years.
1774 – Capt Cook reaches 71°10′ south, 1820km from south pole (record)
1781 – Articles of Confederation ratified by 13th state, Maryland
1790 – Lifeboat 1st tested at sea, by Mr Greathead, the inventor
1798 – Rep Matthew Lyon (Vt) spits in face of Rep Roger Griswold (Ct) in US House of Representatives, after an argument
1800 – US population: 5,308,483; Black population 1,002,037 (18.9%)
1804 – Mungo Park leaves England seeking source of Niger River
1806 – Prussia takes possession of Hanover
1806 – The original Lower Trenton Bridge (also called the Trenton Makes the World Takes Bridge), which spans the Delaware River between Morrisville, Pennsylvania and Trenton, New Jersey, is opened.
1815 – Burned Library of Congress reestablished with Jefferson's 6500 vols
1826 – The Menai Suspension Bridge, considered the world's first modern suspension bridge, connecting the Isle of Anglesey to the north West coast of Wales is opened.
1835 – Richard Lawrence misfires at Pres Andrew Jackson in Washington DC
1841 – A fire destroys two-thirds of Mayagüez, Puerto Rico.
1862 – US Navy's 1st ironclad warship , USS Monitor, launched
1889 – John Herschel uses camera obscura to photograph 48″ (120cm) telescope
1889 – Archduke Crown Prince Rudolf of Austria, heir to the Austro-Hungarian crown, is found dead with his mistress Baroness Mary Vetsera in Mayerling.
1892 – Capt Lugard occupies Uganda's King Mwanga's hide out
1894 – Pneumatic hammer patented by Charles King of Detroit
1894 – US flag fired on in Rio; prompt satisfaction exacted by Adm Benham
1895 – SS Elbe sinks after collision in North Sea, 332 killed
1911 – 1st rescue of an air passenger by a ship, near Havana, Cuba
1913 – House of Lords rejects Irish Home Rule Bill
1915 – German submarine attack on Le Havre
1917 – 1st jazz record recorded (Dark Town Strutters Ball)
1922 – World Law Day, 1st celebrated
1928 – 1st radio telephone connection between Netherlands & US
1931 – Charlie Chaplin's "City Lights" premieres at Los Angeles Theater
1933 – "Lone Ranger" begins a 21-year run on ABC radio
1933 – Adolph Hitler named German Chancellor, forms government with Von Papen
1934 – 1st theatrical presentation sponsored by US government, NYC
1935 – Ezra Pound meets Benito Mussolini, reads from a draft of "Cantos"
1937 – 2nd of Stalin's purge trials; Pyatakov & 16 others sentenced to death
1939 – Heavy after shocks destroy some of Chile
1939 – Hitler calls for extermination of European Jews
1940 – Benjamin Britten's "Lesson Illuminations" premieres in London
1941 – Australian troops conquer Derna Libya
1942 – Japanese troops land on Ambon
1943 – 6 British Mosquito's daylight bomb Berlin
1943 – German assault on French in Tunisia
1943 – German under officers shot down in Haarlem Neth
1943 – Hitler promotes Friedrich von Paul to general-fieldmarshal
1943 – USS Chicago sinks in Pacific Ocean
1944 – US invades Majuro, Marshall Islands
1944 – World War II: United States troops land on Majuro.
1945 – "Wilhelm Gustloff" torpedoed off Danzig by Soviet sub-c 7,700 die
1946 – 1st issue of Franklin Roosevelt dime
1948 – 5th Winter Olympic games open in St Moritz, Switzerland
1948 – Mahatma Gandhi assassinated by Nathuram Godse
1951 – Belgium refuses to allow communists to make speeches on radio
1956 – Elvis Presley records his version of "Blue Suede Shoes"
1956 – Martin Luther King Jr's home bombed
1957 – US Congress accepts "Eisenhower-doctrine"
1958 – 1st 2-way moving sidewalk in service, Dallas Tx
1958 – House of Lords passes bill allowing women in
1960 – CIA OKs Lockheed to produce a new U-2 aircraft (Oxcart)
1960 – US female Figure Skating championship won by Carol Heiss
1961 – Bobby Darin is youngest performer to headline a TV special on NBC
1962 – 2 members of Flying Wallendas' high-wire act killed when their 7-person pyramid collapsed during a performance in Detroit
1964 – Military coup of Gen Nguyen Khanh in South Vietnam
1965 – "The Name Game" by Shirley Ellis hits #3
1965 – State funeral of Winston Churchill
1966 – -19°F (-28°C), Corinth, Mississippi (state record)
1966 – -27°F (-33°C), New Market, Alabama (state record)
1968 – Bobby Goldsboro records his biggest hit, "Honey"
1968 – Vietcong launch Tet-offensive on US embassy in Saigon
1969 – Beatles perform their last gig together, a free concert
1969 – US/Canada ISIS 1 launched to study ionosphere
1971 – UCLA starts 88 basketball game win streak
1972 – Bloody Sunday: Brit soldiers shoot on catholics in Londonderry, 13 die
1973 – Jury finds Watergate defendants Liddy & McCord guilty on all counts
1973 – KISS plays their 1st show (Coventry Club in Queens NY)
1976 – George Bush becomes 11th director of CIA (until 1977)
1976 – William E Colby, ends term as 10th director of CIA
1978 – Addie Joss & Larry MacPhail elected to Baseball Hall of Fame
1979 – Varig 707-323C freighter, flown by the same commander as Flight 820, disappears over the Pacific Ocean 30 minutes after taking off from Tokyo.
1982 – Richard Skrenta writes the first PC virus code, which is 400 lines long and disguised as an Apple boot program called "Elk Cloner".
1983 – Superbowl XVII: Wash Red Skins beat Miami Dolphins, 27-17 in Pasadena Superbowl MVP: John Riggins, Washington, RB
1989 – 5 Pharaoh sculptures from 1470 BC found at temple of Luxor
1989 – Joel Steinberg found guilty of 1st degree manslaughter of daughter
1989 – Olympian, Bruce Kimball, is sentenced to 17 years in prison for killing 2 teenagers in a drunk driving accident
1989 – The American embassy in Kabul, Afghanistan closes.
1993 – 100,000n Europeans demonstrate against fascism & racism
1994 – Dan Jansen skates world record 500m (35.76)
1994 – Superbowl XXVIII: Dallas Cowboys beat Buffalo Bills, 30-13 in Atlanta Superbowl MVP: Emmitt Smith, Dallas, RB
1994 – Péter Lékó becomes the youngest chess grand master.
1995 – Car bomb explodes in Algiers, 42 killed/296 injured
1995 – Kevin Eubanks officially becomes band leader of "Tonight Show"
1995 – Workers from the National Institutes of Health announce the success of clinical trials testing the first preventive treatment for sickle-cell disease.
1996 – Gino Gallagher, the suspected leader of the Irish National Liberation Army, is killed while waiting in line for his unemployment benefit.
1997 – Minuteman III launches
2000 – Super Bowl XXXIV: St. Louis Rams beat Tennessee Titans, 23-16 at the Georgia Dome Atlanta MVP: Kurt Warner, St. Louis, QB


Births
133 – Marcus Severus Didius Julianus, Roman Emperor (d. 193)
1505 – Thomas Tallis, English composer (d. 1585)
1563 – Franciscus Gomarus, [Francois Gomaer], Dutch theologist/opera singer
1615 – Thomas Rolfe, American colonial settler and only child of Pocahontas and John Rolfe (d. 1675)
1616 – William Sancroft, Archbishop (Canterbury)
1624 – Arnold Geulincx, South Netherland, philosopher (About Virtue)
1661 – Charles Rollin, French historian (d. 1741)
1687 – [Johann] Balthasar Neumann, German architect, baptized
1708 – Georg D Ehret, German/English cartoonist
1720 – Charles De Geer, Swedish industrialist and entomologist (d. 1778)
1754 – John Lansing, Jr., American statesman (d. 1829)
1797 – Edwin Vose Sumner, Major General (Union volunteers), died in 1863
1816 – Nathaniel Prentiss Banks, Mjr Gen (Union volunteers), died in 1894
1822 – John Basil Turchin, [Ivan Turchinoff], Brigadier General (Union volunteers)
1829 – Alfred Cummings, Georgia, Brig Gen (Confederate Army), died in 1910
1835 – Oliver Edwards, Bvt Major General (Union volunteers), died in 1904
1841 – Alfred Townsend George, Civil War journalist, died in 1914
1844 – Moritz F Freiherr von Bissing, German gen/gov-gen of Belgium (1914-17)
1846 – Francis H Bradley, British philosopher (neo-idealism)
1882 – Franklin Roosevelt, New Hyde Park NY, 32nd US President (1933-1945), (d. 1945)
1885 – John Henry Towers, aviator/naval hero
1899 – Max Theiler, English/US microbiologist (Nobel 1951)
1900 – Sandy Powell, Rotherham England, costume designer (Rob Roy)
1909 – Saul David Alinsky, Chic Ill, radical writer (John L Lewis)
1911 – Alexander George Ogston, biochemist
1911 – Roy Eldridge, Pitts Pa, jazz trumpeter (Gene Krupa, Artie Shaw)
1912 – Barbara Tuchman, US, historian/author (Pulitzer, Guns of August)
1912 – Jadwiga Wajsowna-Marcinkiewicz, discus thrower (Oly-bronze-1932)
1914 – David Wayne, Traverse City Mich, actor (Andromeda Strain, Adams Rib)
1914 – John Ireland, Vancouver BC, actor (Rawhide, Gunfight at OK Corral)
1914 – Louis Osman, artist architect goldsmith medallist/craftsman
1915 – John D Profumo, England, politician (C)
1915 – Joachim Peiper, German SS officer (d. 1976, by assassination)
1917 – Paul Frère, Belgian racing driver and motorsport journalist d. 2008)
1920 – Carwood Lipton, American WWII veteran (d. 2001)
1922 – Dick Martin, Detroit Mich, actor/comedian (Laugh-In, Carbon Copy)
1925 – Dorothy Malone, Chic, actress (At Gunpoint, Night & Day, Peyton Place)
1925 – Douglas Engelbart, American computer scientist
1927 – Olof Palme, Stockholm, PM of Sweden (1969-76, 1982-86) assassinated
1928 – Harold Prince, US producer/director (West Side Story, Evita)
1930 – Gene Hackman, San Bernardino California, actor (Bonnie & Clyde, Under Fire, Superman)
1930 – Samuel J. Byck, American attempted assassin of Richard Nixon (d. 1974)
1931 – Allan W. Eckert, American historian, naturalist, and author
1932 – Kazuo Inamori, Japanese business executive (Kyocera Ceramics Co)
1933 – Louis Rukeyser, financial whiz (Wall Street Week)
1934 – Tammy Grimes, Lynn Mass, actress (Can't Stop the Music)
1935 – Richard Brautigan, Tacoma Washington, novelist/poet (Trout Fishing in America)
1937 – Boris Spassky, USSR, world chess champion (1969-72)
1937 – Vanessa Redgrave, London, actress (Blow-Up, Julia, Orient Express)
1939 – Eleanor Smeal, feminist/pres (NOW)
1939 – Nick Gaselee, racehorse trainer
1941 – Dick Cheney, Lincoln, Nebraska, 46th US Vice President
1941 – Joe Terranoua, rocker (Danny & The Juniors)
1941 – Gregory Benford, American Sci-Fi author and scientist
1942 – Marty Balin, Cincinnati, singer (Jefferson Starship-Miracles)
1944 – John Thornton, English chocolate factory/multi-millionaire
1944 – Lynn Harrell, NYC, cellist
1947 – Steve Marriott, rock guitarist/vocalist (Humble Pie-Eat It, Faces)
1948 – Paul Magee, Provisional Irish Republican Army member
1949 – Peter Agre, American biologist, Nobel laureate
1951 – Charles S Dutton, Balt Md, actor (Alien 3, Crocodile Dundee 2, Roc)
1951 – Phil Collins, England, singer/drummer (Genesis-Against All Odds)
1955 – Curtis Strange, Norfolk VA, PGA golfer (1989 US Open)
1955 – Judith Tarr, US, sci-fi author (Isle of Glass, Ars Magica)
1955 – Michael Thompson, guitarist (Afterburn, Fresh, Sahara, Gridlock'd)
1956 – Keiichi Tsuchiya, Japanese racing driver
1957 – William Payne Stewart, Springfield MO, PGA golfer (1983 Walt Disney)
1958 – Brett Butler, Montgomery Ala, comedienne (Grace-Grace Under Fire)
1959 – Jody Watley, Chic, dancer (Solid Gold)/singer (Looking For a New Love)
1960 – Tony O'Dell, Pasadena California, actor (Alan Pinkard-Head of the Class)
1962 – King Abdullah II of Jordan
1962 – Mary Kay Letourneau, American convicted statutory rapist
1965 – Julie McCullough, Honolulu Hi, playmate (Feb 86)/actr (Growing Pains)
1966 – Daphne Ashbrook, Long Beach California, actress (Liz-Our Family Honor)
1967 – Bill Leverty, Richmond Va, guitarist (Firehouse-Love of a Lifetime)
1968 – Felipe de Borbon, Prince of Asturias, heir to Spanish throne
1969 – Carolyn Kepcher, American businesswoman and reality TV show star
1974 – Christian Bale, Wales, actor (Empire of the Sun, Little Women)
1974 – Jemima Khan, English socialite
1979 – Diva Zappa, daughter of Frank
1979 – Karen Smith, Australian field hockey midfielder/halfback (Olympics-96)
1980 – Leilani Dowding, British glamour model
1980 – Wilmer Valderrama, American actor
1981 – Mathias Lauda, Austrian racing driver
1985 – Aaadietya Pandey, Indian astrologer
1987 – Rebecca Knox, Irish professional wrestler
1990 – Jake Thomas, American actor


Deaths
1030 – William V, Duke of Aquitaine (b. 969)
1156 – Herman van Horn, bishop of Utrecht (1151/52-56), dies
1181 – Emperor Takakura of Japan (b. 1161)
1384 – Louis II of Flanders (b. 1330)
1393 – Aimery Poitiers, French nobleman, burned at royal ball
1393 – Yvain, son of earl of Foix, burned at royal ball
1584 – Jonker Wigbold van Ewsum, mister of Nienoord, dies in battle
1649 – Charles I, King of Great Britain (1625-49), beheaded for treason
1836 – Betsy Ross [Elizabeth Griscom], seamstress widely credited with making the first American flag (b. 1752)
1838 – Osceola, chief of Seminole indians, dies in jail
1858 – Coenraad Jacob Temminck, Dutch zoologist (b. 1778)
1888 – Asa Gray, US botanist (Flora of North America), dies at 77
1928 – Douglas Haig, Brit fieldmarshal (Sudan/Boer war/WW I), dies at 66
1928 – Johannes Andreas Grib Fibiger, Danish scientist, Nobel laureate (b. 1867)
1934 – Frank Nelson Doubleday, American publisher (b. 1862)
1947 – Frederick F Blackman, English botanist, dies at 80
1948 – Mahatma Gandhi, India's political and spiritual leader, assassinated in New Delhi
1948 – Orville Wright, US aviation pioneer, dies at 76
1951 – Ferdinand Porsche, German car inventor (Porsche), dies at 75
1953 – Louis H N Bosch van Rosenthal, Dutch resistance fighter, dies at 68
1958 – Earnest H Heinkel, German airplane builder (WW II), dies at 70
1969 – Allan Welsh Dulles, US diplomat/director (CIA 1953-61), dies at 75
1969 – Dominique G Pire, clergyman, (Europe village Nobel 1958), dies at 58
1976 – Jesse "Lone Cat" Fuller, SF Blues Great, dies at 80
1976 – Mance Lipscomb, bluesman, guitarist, dies at 80
1980 – Professor Longhair, king of New Orleans music, dies at 61
1982 – Lightnin' Hopkins, American bluesman dies of cancer at 69(b. 1912)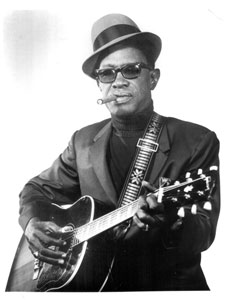 1983 – [Dallas] Mack/McCord Reynolds, sci-fi author (Earth War), dies at 65
1991 – John Bardeen, American physicist, Nobel laureate (b. 1908)
1991 – Clifton C. Edom, American photojournalism educator (b. 1907)
1993 – Taikichiro Mori, Japanese real estate developer, dies at 88
1994 – Byron "Wild Child" Gipson, blues Singer, dies at 64
1994 – Ernestine "Tiny" Davis, jazz vocalist/trumpeter, dies at 86
1995 – George Richard James, saxophonist, dies at 88
1995 – Gerald M Durrell, British zoologist/author (Mockery Bird), dies at 70
1998 – Ricky Sanderson, stabbed 16-year old girl in NC, executed at 38
1999 – Huntz Hall, American actor (b. 1919)
2001 – Jean-Pierre Aumont, French actor (b. 1911)
2001 – Johnnie Johnson, British fighter pilot (b. 1915)
2001 – Joseph Ransohoff, the father of modern neurosurgery (b. 1915)
2006 – Coretta Scott King, American activist and wife of Martin Luther King, Jr. (b. 1927)
2007 – Sidney Sheldon, American author, playwright, and screenwriter (b. 1917)
2009 – Ingemar Johansson, Swedish heavyweight professional boxing champion of the world (b. 1932)
2011 – John Barry, English film score composer (b. 1933)
—