Today In The Past
Events
987 – French King Hugo Capet crowns his son Robert the compassionate king
1317 – Pontifical degree "Sancta Romania" against spiritualists
1460 – Wars of the Roses: Battle of Wakefield.
1621 – English king James I cracks Protestation of Parliament
1672 – Baron Karl Rabenhaupt occupies Coevorden Neth
1685 – Don Francisco de Agurto installed as land guardian of S Netherlands
1703 – Tokyo hit by Earthquake; about 37,000 die
1809 – Wearing masks at balls forbidden in Boston
1813 – Danzig surrenders to allied armies
1817 – 1st coffee planted in Hawaii (Kona)
1835 – After gold discovery in Ga, Cherokees forced to move across Miss R
1853 – A dinner party is held inside a life-size model of an Iguanodon created by Benjamin Waterhouse Hawkins and Sir Richard Owen in south London.
1854 – Pennsylvania Rock Oil Co, 1st in US, incorporated in NYC
1861 – US, banks stops payments in gold
1873 – American Metrological Society forms (NYC) weights, measures & money
1896 – José Rizal is executed by firing squad in Manila.
1897 – Province of Zululand annexed to Natal colony
1903 – Electric arc lamp sets fire to Iroquois theater in Chicago leaving 602 dead in one of the deadliest blazes in American history
1905 – Former Governor Frank Steunenberg is assassinated near his home in Caldwell, Idaho.
1915 – Cromarty Harbour, Scot-British cruiser Natal explodes: 405 die
1917 – -32°F (-36°C) in Mountain City, Tennessee (state record)
1917 – -37°F (-38°C) in Lewisburg, WV (state record)
1918 – John E Hoover decides to be called J Edgar Hoover
1924 – Edwin Hubble announces existence of other galactic systems
1926 – Chicago Tribune reports the Tigers threw a 4-game series to the White Sox in 1917 to help Chicago win the pennant (never substaniated)
1933 – -50°F (-46°C) in Bloomfield, Vermont (state record)
1938 – Electronic television system patented (V K Zworykin)
1940 – California's 1st freeway, (Arroyo Seco Parkway), opens
1952 – Tuskegee Inst reports 1952 as 1st yr in 71 with no lynchings in US
1953 – The first ever NTSC color television sets go on sale for about USD at $1,175 each from RCA.
1959 – George Washington, 1st ballistic missile sub commissioned
1963 – "Let's Make A Deal," debuts on NBC-TV
1971 – Long Island NHL franchise purchased (NY Islanders)
1972 – Pres Nixon halts bombing of North Vietnam & announces peace talks
1973 – 1st picture of a comet from space (Comet Kohoutek-Skylab)
1979 – Rock group, Emerson, Lake & Palmer break up
1979 – Togo adopts constitution
1987 – Premier Mugabe elected president of Zimbabwe
1988 – Mercedes-Benz pays $20.2-M fine failed to meet '86 government fuel standard
1988 – North subpoenas Reagan & Bush as defense witnesses for upcoming trial
1995 – The lowest ever United Kingdom temperature of -27.2°C was recorded at Altnaharra in the Scottish Highlands. This equalled the record set at Braemar, Aberdeenshire on February 11, 1895 and January 10, 1982.
2000 – Rizal Day Bombings: A series of bombs explode in various places in Metro Manila, Philippines within a span of a few hours, killing 22 and injuring about a hundred.
2004 – A fire in the República Cromagnon nightclub in Buenos Aires, Argentina kills 194.
2005 – Tropical Storm Zeta forms in the open Atlantic Ocean, tying the record for the latest tropical cyclone ever to form in the North Atlantic basin.


Births
39 – Titus, 10th Roman Emperor (79-81), conqueror of Jerusalem
1204 – Abû 'Uthmân Sa'îd Hakam al Qurashi, ruler of Minorca (d. 1282)
1552 – Simon Forman, English occultist and astrologer (d. 1611)
1644 – Philips van Almonde, Dutch Zeeuws lt-admiral
1722 – Charles Yorke, Lord Chancellor of Great Britain (d. 1770)
1818 – James Cantey, Brigadier General (Confederate Army), died in 1874
1819 – John White Geary, Bvt Major General (Union volunteers), died in 1873
1828 – Mark Perrin Lowrey, Brigadier General (Confederate Army), died in 1885
1851 – Asa Griggs Candler, druggist , developed Coca-Cola
1855 – Heinrich Hart, German writer (Song of Humanity)
1865 – Rudyard Kipling, Bombay, author (Jungle Book, Gunga Din-Nobel 1907), (d. 1936)
Rudyard Kipling Speaking On Writing And Truth
1867 – Simon Guggenheim, philanthropist (died aboard Titanic)
1869 – Stephen Leacock, Canada, economist/humorist/professor
1879 – Sri Ramana Maharshi, Hindu philosopher/yogi (Maharshi Research Inst)
1884 – Tojo Hideki, Japanese PM during WW II
1905 – Emmanuel Levinas, philosopher
1906 – Carol Reed, motion picture director (3rd Man)
1914 – Bert Parks, [Jacobson], Atlanta Ga, TV host (Miss America)
1917 – Seymour Melman, American industrial engineer (d. 2004)
1918 – W Eugene Smith, US photographer (Saipan, Walk to Paradise Garden)
1919 – Jo Van Fleet, Oakland, actress (Gunfight at OK Corral, East of Eden)
1928 – Bo Diddley, [Ellas Bates], Miss, rock `n' roll pioneer (Bo Diddley)
You Can't Judge A Book By It's Cover
1928 – Jack Lord, NYC, actor (Steve McGarrett-Hawaii 5-0, God's Little Acre)
1931 – Charles A Bassett II, Dayton Ohio, Captain USAF/astronaut
1931 – Skeeter Davis, [Mary Penick], Dry Ridge Ky, singer (End of World)
1932 – John Hillerman, Denison Tx, actor (Magnum PI, Blazing Saddles)
1934 – Barry Briggs, NZ auto maker (World Champion 1957, 58, 64, 66)
1934 – Russ Tamblyn, LA California, actor (Win Place or Steal, Twin Peaks)
1934 – John Norris Bahcall, American physicist (d. 2005)
1934 – Joseph P. Hoar, former US Central Command commander
1935 – Sandy Koufax, Dodger pitcher (Cy Young '63, '65, '66, perfect-1967)
1935 – Jack Riley, American actor
1937 – John Hartford, NYC, country singer , songwriter  (Gentle on My Mind)
Gentle On My Mind with Glen Campbell
Steam Powered Aereo Plane with Vassar Clements and Tony Rice
1937 – Paul Stookey, singer/musician (Peter, Paul, & Mary)
1938 – Joseph Bologna, Brooklyn NY, actor (Citizen Cohn, My Favorite Year)
1939 – Del Shannon, [Charles Westover], Coopersville Mich, rocker (Runaway)
1940 – James Burrows, TV producer/director (Mary Tyler Moore Show, Cheers)
1941 – Mel Renfro, American football player
1942 – Fred Ward, SD California, actor (Chain Reaction, Thunderheart, Equinox)
1942 – Michael Nesmith, Houston, rocker (Monkees-Last Train to Clarksville)
1942 – Vladimir Bukovsky, Russian author and dissident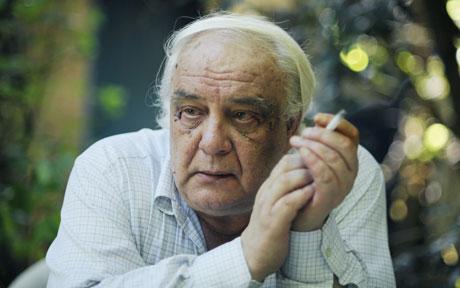 1942 – Guy Edwards, English racing driver
1944 – William J. Fallon, U.S. Navy Admiral, former U.S. Central Command commander
1945 – Davy Jones, Manchester England, singer (Monkees-Last Train to Clarksville), (d. 2012)
1945 – John Kevin Moorhouse, test pilot
1947 – Jeff Lynne, rocker (ELO-Telephone Line, Travelling Wilburys)
1949 – Bruce Davidson, equestrian 3-day (Olympics-silver-96)
1950 – Lewis Shiner, American sci-fi/fantasy author
1951 – Nancy LaMott, singer
1953 – Daniel T Barry, Norwalk Ct, PhD/MD/astronaut (STS 72)
1953 – Meredith Vieira, American television journalist
1956 – Sheryl Lee Ralph, actress (Moesia, Designing Women)
1956 – Suzy Bogguss, Aledo Ill, singer (I Want to be a Cowboy's Sweetheart)
1957 – Matt Lauer, TV host (Today Show)
1958 – Steven L Smith, Phoenix Arizona, astronaut (STS 68, 82)
1958 – Rod Harrington, English darts player
1959 – Tracey Ullman, Slough England, singer/actress (Tracey Ullman Show)
1960 – Addy Bucek, Australian 470 class yachter (Olympics-9-92, 96)
1961 – Ben Johnson, 100m runner (Olympic-gold-1988-disqualified)
1961 – Sue Malaxos, Australian marathoner (Olympics-96)
1961 – Ben Johnson, Canadian athlete
1962 – Henry Cho, Korean-American comedian
1964 – Kimberly Taylor, [Cindy], model/Penthouse Pet (1990)
1965 – David Baker, Sheffield England, UK cyclist
1965 – Heidi Fleiss, American madam
1967 – Colleen Miller, Winnipeg Manitoba, rower (Olympics-96)
1973 – Robert Walker, Australian rower (Olympics-96)
1975 – Tiger Woods, Cypress, California, golfer (16 Major and 74 PGA wins)

1977 – Laila Ali, American boxer
1978 – Dikla Hamdy, Miss Israel Universe (1997)
1978 – Tyrese, American singer and actor
1980 – Eliza Dushku, Boston MA, actress (This Boy's Life, True Lies, Journey)
1980 – Kenny Kwan, Hong Kong singer
1984 – LeBron James, American basketball player
1985 – Lars Boom, Dutch cyclist
1989 – Ryan Sheckler, American professional skateboarder
Deaths
274 – St Felix I, dies and ends his reign as Catholic Pope
1218 – Richard de Clare, 4th Earl of Hertford, English politician (b. 1162)
1460 – Richard Plantagenet, 3rd Duke of York, claimant to the English throne killed in Battle of Wakefield. (b. 1411)
1525 – Jacob Fugger, German banker/merchant, dies at 66
1572 – Galeazzo Alessi, Italian architect (Palazza Marino, Milan), dies at 60
1640 – John Francis Regis, French saint (b. 1597)
1644 – Jan Baptist van Helmont, Flemish chemist (b. 1577)
1691 – Robert Boyle, Irish scientist (b. 1627)
1769 – Nicholas Taaffe, 6th Viscount Taaffe, Austrian soldier (b. 1685)
1893 – Samuel White Baker, English explorer, dies at 72
1894 – Amelia Jenks Bloomer, suffragist (Bloomers named for her), dies at 76
1896 – Jose Mercado Rizal, anti-Spanish rule of Philippines proponent, dies
1899 – James Paget, English surgeon (disease of Paget), dies at 85
1931 – Tyrone Power Sr, actor (Big Trial, Test of Donald Norton), dies at 62
1944 – Romain Roland, French writer/pacifist (Nobel 1915), dies at 78
1946 – Patty Smith Hill, songwriter (Happy Birthday To You), dies at 78
1947 – Han [Henricus A] van Meegeren, Dutch painter/art forger, dies at 58
1970 – Sonny Liston, World heavyweight boxing champion (1962-64), found dead at 38
1979 – Richard Rodgers, composer (Rogers & Hammerstein), dies at 77
1984 – Massa, oldest gorilla on record (b. 1930)
1992 – Ling-Ling, 1st panda China gave US, dies at 23
1993 – Mack David, US songwriter (Bachelor in Paradise), dies at 81
1993 – [Irving Paul] "Swifty" Lazar, superagent, dies of kidney failure at 86
1996 – Jack Nance, actor (Meatballs 4, Whore, Voodoo), murdered at 53
1998 – Johnny Moore, American singer (The Drifters) (b. 1934)
1999 – Sarah Knauss, American, once considered the world's oldest living person (b. 1880)
2000 – Julius J. Epstein, American screenwriter (b. 1909)
2003 – John Gregory Dunne, American writer (b. 1932)
2004 – Artie Shaw, American jazz clarinetist, composer, and bandleader, dies at 94
2005 – Rona Jaffe, American author (b. 1932)
2006 – Deposed Iraqi dictator Saddam Hussein is hanged in Baghdad at 69
2006 – Terry Peck, Falkland Islander (b. 1938) who acted as a scout for 3rd Battalion, The Parachute Regiment in the Falklands War
2009 – Rowland S. Howard, Australian guitarist (The Birthday Party) (b. 1959)
2010 – Bobby Farrell, Aruban singer (Boney M) (b. 1949)
—