Today In The Past
Events
741 - Zacharias becomes Pope
1041 - Michael IV, Paphlagonicus, Byzantium Emperor dies of results of dropsy. His wife Empress Zoe elevates her adoptive son to the throne of the Eastern Roman Empire as Michael V.
1294 - Pope Coelestinus V becomes Pope (until Dec 13th)
1508 - League of the kingdom signed (covenant against Venice)
1520 - Martin Luther publicly burned papal edict demands he recant
1582 - France begins use of Gregorian calendar
1652 - Sea battle at Dungeness: lt-admiral Maarten Tromp beats English fleet
1684 - Isaac Newton's derivation of Kepler's laws from his theory of gravity, contained in the paper De motu corporum in gyrum, is read to the Royal Society by Edmund Halley.
1688 - King James II flees London
1690 - Mass Bay becomes 1st American colonial goverment to borrow money
1745 - Bonnie Prince Charlies army draws into Manchester
1799 - Metric system established in France
1810 - Tom Cribb (GB) beats Tom Molineaus (US-Negro) in 1st interracial boxing championship (40 rounds)
1817 - Mississippi admitted as 20th state
1831 - "Spirit of the Times" begins publishing (weekly horse racing sheet)
1836 - Emory College (now Emory University) is chartered in Oxford, Georgia.
1864 - General Sherman's armies reach Savannah & 12 day siege begins
1868 - The first traffic lights are installed outside the Palace of Westminster in London. Resembling railway signals, they use semaphore arms and are illuminated at night by red and green gas lamps.
1869 - Women suffrage (right to vote) granted in Wyoming Territory (US 1st)
1869 - The first American chapter of Kappa Sigma is founded at the University of Virginia.
1896 - 1st intercollegiate basketball game (Wesleyan beats Yale 4-3)
1898 - The first western pilgrims were welcomed at The House of `Abdu'lláh Páshá
1899 - Battle at Storm Berge South Africa – Boers vs British army
1899 - The Delta Sigma Phi fraternity is founded at the City College of New York.
1901 - 1st Nobel Peace Prizes (to Jean Henri Dunant, Frederic Passy)
1902 - Women are given the right to vote in Tasmania.
1903 - Nobel for physics awarded to Pierre/Marie Curie
1904 - Founding of Pi Kappa Phi Fraternity.
1906 - Pres Theodore Roosevelt (1st American) awarded Nobel Peace Prize
1907 - Rudyard Kipling receives Nobel prize for literature
1907 - The worst night of the Brown Dog riots in London, when 1,000 medical students clash with 400 police officers over the existence of a memorial for animals who have been vivisected.
1910 - Johannes van der Waals wins Nobel Prize for physics
1911 - Calbraith Rogers completes 1st crossing of US by airplane (84 days)
1911 - Tobias Asser given Nobel prize for peace
1913 - Kamerlingh Onnes receives Nobel prize for physics
1915 - 10,000,000th model T Ford assembled
1919 - NL votes to ban the spitball's use by all new pitchers
1919 - Nobel peace prize awarded to US president Wilson
1922 - Nobel prizes awarded to Fridtjof Nansen, Niels Bohr and Albert Einstein
1924 - Willem Einthoven awarded Nobel for medicine
1925 - George Bernard Shaw awarded Nobel
1926 - 2nd part of Hitler's Mein Kampf published
1927 - Grand Ole Opry makes its 1st radio broadcast, in Nashville, TN
1931 - Jane Addams (1st US woman) named co-recipient of Nobel Peace Prize
1934 - Fascist dictator of Latvia Ulmanis begins building concentration camp
1936 - King Edward VIII abdicates throne to marry Mrs Wallis Simpson
1936 - Stockholm: physicist PBJ Debije receives Nobel prize for chemistry
1939 - Green Bay Packers win NFL championship, beat NY Giants 27-0
1941 - British battleship Prince of Wales sinks off Singapore
1941 - Japanese troops landed on northern Luzon in the Philippines
1941 - Japanese troops overrun Guam
1942 - North Africa: 5th German pantser army forms under col-gen von Arnim
1943 - British 8th Army (1st Canadian Infantry Division) occupies Orsogna/Ortona Italy
1944 - 9 Dutch citizens hanged by nazis
1944 - German counter attack at Dillingen-bridgehead at Saar
1945 - Preston Tucker reveals plan to produce the Torpedo, a new 150 MPH car
1950 - Ralph J Bunche (1st black American) presented Nobel Peace Prize
1954 - Linus Pauling wins Nobel Prize in Chemistry
1954 - Albert Schweitzer receives Nobel Peace Prize
1958 - 1st domestic (NY-Miami) passenger jet flight-National 707 flew 111
1961 - Houston Oiler Billy Cannon gains record 373 yards against Titans
1963 - 6 year old Donny Osmond singing debut on Andy Williams Show
1964 - Nobel Peace Prize awarded to Dr Martin Luther King Jr
1966 - Israeli Shmuel Yosef Agnon wins Nobel Prize for literature
1966 - Nobel for chemistry awarded to Robert S Mulliken
1968 - Joe Frazier beats Oscar Bonavena in 15 for heavyweight boxing title
1968 - Japan's biggest heist, the still-unsolved "300 million yen robbery", occurs in Tokyo.
1971 - West German union chancellor W Burns receives Nobel prize of peace
1971 - William H Rehnquist confirmed as Supreme Court justice
1974 - European Economic Community calls for a European Parliament
1975 - Andrei Sakharov's wife Yelena Bonner, accepts his Nobel Peace Prize
1975 - Terry Funk beats Jack Brisco in Miami Beach, to become NWA champ
1977 - Soyuz 26 carries 2 cosmonauts to Salyut 6 space station
1978 - In Oslo, Menachem Begin & Anwar Sadat accept 1978 Nobel Peace Prize
1981 - -13] El Salvador army kills 900(El Mozote Massacre)
1982 - Soyuz T-5 returns to Earth, 211 days after take-off
1983 - Danuta Walesa, wife of Lech Walesa, accepts his Nobel Peace Prize
1983 - Last NFL game at Shea Stadium; Steelers beat NY Jets 34-7
1983 - Raul Alfonsin inaugurated as Argentina's 1st civilian president
1984 - 1st "planet" outside our solar system discovered
1984 - South African Bishop Desmond Tutu received his Nobel Peace Prize
1985 - Bill to balance the federal budget passed by Congress
1985 - Junta leaders Videla & Massera sentenced in Buenos Aires
1986 - Atlanta Hawk Dominique Wilkins scores 57 points vs Chicago Bulls
1986 - Holocaust survivor Elie Wiesel accepts 1986 Nobel Peace Prize
1990 - Hindu-Muslim rebellion in Hyderabad-Aligargh India, 140 die
1991 - IM Pei receives $5 million for design of Rock & Roll Hall of Fame
1992 - Orlanda Magic scores 14 3-pointers (2 shy of record)
1993 - Dow Jones hits record 3740.67
1994 - European Campaign against Racism "All different, All equal" begins
1994 - Nobel prize awarded to Yitzhak Rabin, Shimon Peres & Yasser Arafat
1995 - Worst snowstorm in Buffalo history, 37.9″ in 24 hours (Starting Dec 9 at 7 PM, breaks previous record of 25.3″ in 1982
1996 - Rwandan Genocide: Military advisor to the United Nations Secretary-General and head of the Military Division of the Department of Peacekeeping Operations of the United Nations Maurice Baril recommends that the UN multi-national forces in Zaire stand down.
2006 - One million Lebanese opposition supporters gather in downtown Beirut, calling for the government to resign.
Births
1394 - King James I of Scotland, Dunfermline Palace, Fife, (1406-1437), (d. 1437)
1452 - Johannes Stöffler, German mathematician and astronomer (d. 1531)
1588 - Isaac Beeckman, Dutch scientist and philosopher (d. 1637)
1679 - Willem Maurits, Dutch count of Nassau/gov of Zeeuws-Flanders
1691 - Cornelis Pronk, Dutch portrait painter/cartoonist
1751 - George Shaw, English botanist and zoologist (d. 1813)
1787 - Thomas Hopkins Gallaudet, Phila, pioneer of educating the deaf
1794 - James Wolfe Ripley, Bvt Major General (Union Army), died in 1870
1804 - Carl Gustav Jakob Jacobi, German mathematician (d. 1851)
1805 - William Lloyd Garrison, abolitionist publisher (The Liberator)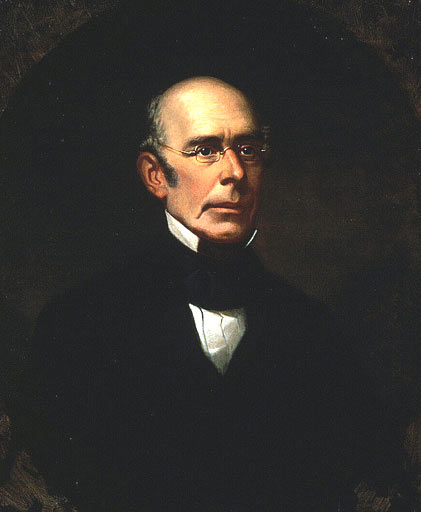 1805 - Josef Skoda, Bohemian physician (d. 1881)
1813 - Zachariah Chandler, US, merchant/politician (found Republican Party)
1820 - David Allen Russell, Army Bvt Major General (Union), died in 1864
1822 - Thomas Casimer Devin, Bvt Mjr Gen (Union volunteers), died in 1878
1824 - George MacDonald, Scotland, sci-fi author (Princess & Curdie)
1830 - Emily Dickinson, Amherst Mass, poet (Collected Poems), (d. 1886)
1831 - Alexander Conze, German archaeologist
1851 - Melvil[le Louis K] Dewey, created Dewey Decimal System for libraries
1870 - Mary Bonaparte, pretender to the French imperial throne (d. 1947)
1872 - Ludwig Klages, German philosopher (study of graves)
1878 - Rajaji, India's freedom fighter and the first Governor General of independent India (d.1972)
1886 - Victor McLaglen, Tunbridge Wells, England, actor (Informer – Academy Award 1935)
1898 - Anton Mauve, Dutch painter
1903 - Una Merkel, Covington Ky, actress (42nd Street, Abraham Lincoln)
1914 - Dorothy Lamour, [Mary Kaumeyer], New Orleans, actress (Road to Bali)
1918 - Professor Longhair, king of New Orleans music
1920 - Ragnhild Hveger, Denmark, 200m swimmer (Olympic-silver-1936)
1923 - Harold Gould, Schenectady NY, actor (He & She, Martin-Rhoda, Big Bus)
1925 - Carolyn Ashley Kizer, US writer (Yin, Pulitzer 1985)
1926 - Eddie Jones, "Guitar Slim" bluesman,guitarist (The Things That I Used To Do)
1928 - Dan Blocker, De Kalb Texas, American actor (Tiny-Cimarron City, Hoss-Bonanza)
1933 - Mako, Japanese-born American actor (d. 2006)
1934 - Howard Martin Temin, American geneticist, Nobel laureate (d. 1994)
1940 - William Fred Dempster, Berkeley California, crew member (Biosphere 2)
1941 - Fionnula Flanagan, Dublin Ireland, actress (Rich Man Poor Man)
1941 - Tim Considine, Louisville Ky, actor (Mike-My 3 Sons)
1941 - Tommy Kirk, actor (Old Yeller)
1947 - Sinaida Woronin, USSR, gymnist (Olympic-gold/silver/2 bronze-1968)
1947 - Douglas Kenney, American humorist (d. 1980)
1948 - Abu Abbas, founder of the Palestine Liberation Front (d. 2004)
1951 - Frank Beard, US country rock drummer (ZZ Topp)
1952 - Susan Hallock Dey, Ill, actress (1st Love, Partridge Family, LA Law)
1957 - Michael Clarke Duncan, American actor, (d. 2012)
1957 - Prem Rawat, known also as Guru Maharaj Ji and Maharaji, American Indian spiritual leader and speaker
1959 - Mark Aguirre, NBA forward (Detroit Pistons)
1960 - Kenneth Branagh, Belfast, actor/director (High Season, Dead Again)
1961 - Nia Peeples, [Vernia], Hollywood, dancer/host (Fame, Party Machine)
1963 - Michael Lofton, Montgomery Ala, fencer-sabre (Olympics-96)
1963 - Robin White, San Diego Cal, tennis player (US Open doubles 1988)
1964 - Luis Polonia, Santiago City Dom Rep, outfielder (NY Yanks, Orioles)
1964 - Bobby Flay, American celebrity chef and restaurateur
1971 - Amanda Hardy, Altona Australia, badminton player (Olympics-96)
1971 - Brian Nichols, American spree killer
1972 - Marcos di Palma, Argentine racing driver
1974 - Meg White, American drummer (The White Stripes)
1978 - Brandon Novak, American skateboarder
1978 - Summer Phoenix, American actress
1978 - Donna Williams, co-founder of Neopets
1979 - Matt Bentley, American professional wrestler


Deaths
949 - Herman I, Duke of Swabia
969 - Nicephorus II Phocas, Byzantine co-Emperor (963-69), murdered
1198 - Averroes, Arab physician and philosopher (b. 1126)
1490 - Antoine Haneron, Bourgundy diplomat, dies at about 90
1524 - Henry van Zutphen, Dutch Augustine/Luthern minister, burned to death
1572 - Cornelis Musius, Dutch humanist/poet, murdered at 72
1603 - William Gilbert, Queen Elizabeth's physician, dies at 59
1626 - Edmund Gunter, English mathematician (b. 1581)
1831 - Thomas Seebeck, Baltic German physicist (b. 1770)
1850 - François Sulpice Beudant, French mineralogist and geologist (b. 1787)
1877 - Jared Kirtland, US physician/naturalist, dies
1896 - Alfred Nobel, Swedish Nobel Prize ceremony on this date, dies at 63(see UE Births 10/21)
1909 - Red Cloud, Sioux indian chief, dies
1911 - Joseph D Hooker, British botanist, dies at 94
1920 - Horace Elgin Dodge, American automobile manufacturing pioneer (b. 1868)
1928 - Charles Rennie Mackintosh, Scottish architect, designer, and illustrator (b. 1868)
1941 - Captain Colin Kelly, American  B-17 pilot (b. 1915)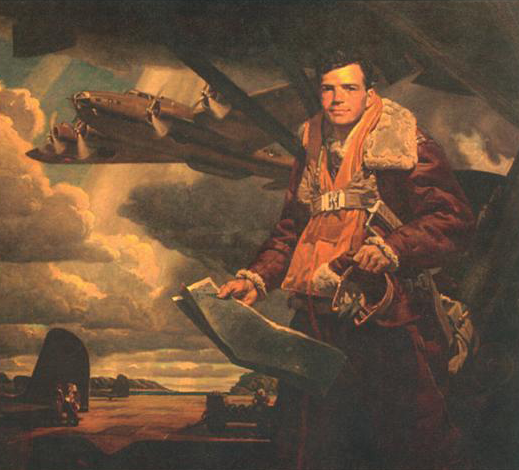 1946 - Damon Runyon, US journalist/writer, dies at 66
1958 - Juliane Gabriels, Flemish physician, dies at 72
1958 - Adolfo Camarillo, American horse breeder (b.1864)
1967 - Carl Cunningham, rocker (Bar-kays), killed in a plane crash
1967 - Jimmy King, rocker (Bar-kays), dies in a plane crash
1967 - Otis Redding, singer (Dock of Bay), dies in plane crash at 26
1967 - Phalin Jones, rocker (Bar-kays), dies in plane crash
1967 - Ron Caldwell, rocker (Bar-kays), dies in a plane crash
1968 - Karl Barth, Swiss theologist/minister (Kirchliche Dogma), dies at 82
1968 - Thomas Merton, French/US priest/writer (7 Story Mountain), dies at 53
1978 - Edward D Wood Jr, director (Plan 9), dies of heart failure at 54
1982 - Freeman "Amos" Gosden, US radio actor (Amos 'n' Andy), dies at 83
1987 - Jascha Heifetz, Russia, violinist, dies at 86
1990 - Armand Hammer, CEO (Occidental Petroleum), dies at 92
1991 - Berenice Abbott, US photographer, dies at 93
1991 - Greta Kempton, American artist (b. 1901)
1992 - Carlomagno Andrade, Equadorian general, dies
1996 - Faron Young, country singer/actor (Hidden Guns), commits suicide at 34
1999 - Rick Danko, Canadian bassist and singer (The Band) (b. 1942)
Up On Cripple Creek/The Last Waltz
2005 - Eugene McCarthy, U.S. Senator (b. 1916)
2005 - Richard Pryor, American comedian and actor (b. 1940)
2006 - Augusto Pinochet, Former Chilean dictator (b. 1915)
2007 - Aqsa Parvez, Canadian victim of an honor crime (b. 1991)
2010 - John Bennett Fenn, American chemist, Nobel laureate (b. 1917)
2010 - MacKenzie Miller, American horse trainer and breeder (b. 1921)