Today In The Past
Events
587 – Treaty of Andelot: King Guntram takes cousin Childebert II as heir
1443 – Albanian George Kastriotis Skanderbeg and his forces liberate Kruja in Middle Albania from the Ottomans and raise the Albanian flag.
1520 – Ferdinand Magellan begins crossing Pacific Ocean
1569 – Duke of Alva forces bishop Nicolaas van Nieuwland of Haarlem to resign
1729 – Natchez Indians massacre 138 Frenchmen, 35 French women, and 56 children at Fort Rosalie, near the site of modern-day Natchez, Mississippi.
1775 – 2nd Continental Congress formally establishes US Navy( Rules for the Regulation of the Navy of the United Colonies, the first regulations of the Navy.)
1795 – US pays $800,000 & a frigate as tribute to Algiers & Tunis
1814 – The Times in London is for the first time printed by automatic, steam powered presses built by the German inventors Friedrich Koenig and Andreas Friedrich Bauer, signaling the beginning of the availability of newspapers to a mass audience.
1861 – Confederate congress officially admits Missouri to Confederate Army
1862 – Battle at Cane Hill, Arkansas (475 casualties)
1862 – Battle of Hooly Spring, MS
1864 – 3rd day of Battles at Waynesboro/Jones's Plantation, Georgia
1864 – Battle of New Creek, WV (Rosser's Raid, Ft Kelly)
1871 – Ku Klux Klan trials began in Federal District Court in SC
1879 – Battle at Lydenburg South Africa: Gen Wolseley beats Sekhukhenes Pedi-Zulu
1895 – America's 1st auto race starts; 6 cars, 55 miles, winner avg 7 MPH
1899 – Battle of Mud river (Boer general. Cronjé beats British gen Methuen)
1904 – Germany defeats Hottentotten in Warmbad SW-Africa
1907 – In Haverhill, Massachusetts, scrap-metal dealer Louis B. Mayer opens his first movie theater.
1908 – 154 men die in coal mine explosion at Marianna Pa
1911 – Zapata proclaims Plan of Ayala Mexico
1913 – Heavyweight Jack Johnson KOs Andre Spaul in Paris
1914 – World War I: Following a war-induced closure in July, the New York Stock Exchange re-opens for bond trading.
1916 – 1st (German) air attack on London
1919 – US-born Lady Astor elected 1st female member of British Parliament
1920 – Kilmichael Ambush, Battle of the Irish War of Independence.
1922 – Capt Cyril Turner (RAF) gives 1st skywriting exhibition (NYC) Turner spelled out "Hello USA. Call Vanderbilt 7200." 47,000 called
1925 – Grand Ole Opry premieres as WSM Barn Dance on WSM radio Nashville Tn
1929 – Adm Richard E Byrd makes 1st South Pole flight
1938 – 4th Heisman Trophy Award: Davey O'Brien, Texas Christian (QB)
 1942- Cocoanut Grove nightclub fire kills 492 (Boston Mass)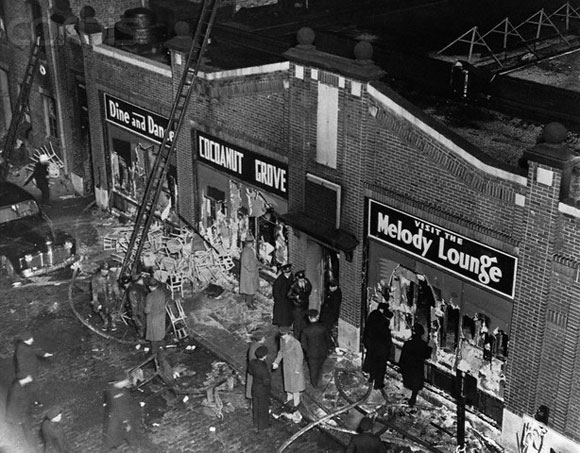 1944 – 1st allied ship sails into Schelde Antwerp
1944 – 400 Rotterdammers attack coal warehouse
1948 – "Hopalong Cassidy" premieres on TV
1948 – 1st Polaroid camera sold
1951 – John Van Druten's "I am a Camera," premieres in NYC
1951 – Military coup under Col Adib el-Shishakli in Syria
1957 – Warren Spahn of the Braves wins Cy Young Award
1958 – US reports 1st full-range firing of an ICBM
1961 – Ernest Davis is 1st black to win Heisman Trophy
1963 – Crusher beats Verne Gagne in St Paul, to become NWA champ
1967 – 33rd Heisman Trophy Award: Gary Beban, UCLA (QB)
1972 – LA Dodgers trade Frank Robinson to California Angels
1978 – 44th Heisman Trophy Award: Billy Sims, Oklahoma (RB)
1981 – Bear Bryant wins his 315th game to out distance Alonzo Stagg & become college football's winningest coach
1984 – Over 250 years after their deaths, William Penn and his wife Hannah Callowhill Penn are made Honorary Citizens of the United States.
1985 – 6th Belgium government of Martens forms
1986 – Hilbert van der Duim skates 1 hour world record 39.4928 km
1986 – Reagan administration exceeds SALT II arms limitations for 1st time
1990 – Margaret Thatcher resigns as Britain's PM, replaced by John Majors
1994 – Norway votes against joining European Union
1994 – In Portage, Wisconsin, convicted serial killer Jeffrey Dahmer is clubbed to death by an inmate in the Columbia Correctional Institution gymnasium.
1995 – James Brady, former white house press sect, suffers a heart attack
1997 – Final episode of "Beavis & Butt-head," on MTV
1997 – First public appearance of the Kosovo Liberation Army (KLA), an ethnic Albanian guerrilla group that fought for the independence of Kosovo from Serbia.
2000 – Ukrainian politician Oleksander Moroz begins the Cassette Scandal by publicly accusing President Leonid Kuchma of involvement in the murder of journalist Georgiy Gongadze.
Births
1118 – Manuel I Komnenos, Greek Byzantine Emperor (d. 1180)
1489 – Margaret Tudor, wife of James IV of Scotland (d. 1541)
1570 – James Whitelocke, English judge (d. 1632)
1628 – John Bunyan, England, cleric/author (Pilgrim's Progress)
1640 – Willem de Vlamingh, Flemish sea captain (c. 1648)
1650 – John Palfijn, Flemish physician/inventor (forceps) [or Nov 25]
1681 – Jean Cavalier, French Protestant rebel leader (d. 1740)
1700 – Nathaniel Bliss, Astronomer Royal (d. 1764)
1757 – William Blake, London, poet/painter (Songs of Innocence & Experience), (d. 1827)
1772 – Luke Howard, British meteorologist (d. 1864)
1793 – Carl Jonas Love Almquist, Swedish composer (Tornrosens Buck)
1795 – Adolf Bernhard Marx, composer
1805 – John Stephens, US archaeologist; founded study of Central America
1810 – William Froude, England, engineer/naval architect
1820 – Friedrich Engels, Germany, social philosopher; Marx's collaborator
1820 – Lawrence O'Bryan Branch, Brigadier General (Confederate Army), died in 1862
1837 – John Wesley Hyatt, inventor (celluloid)
1853 – Helen Magill White, first American woman to earn a Ph.D. (d. 1944)
1866 – Henry Bacon, architect (Lincoln Memorial)
1887 – Ernst Rohm, German staff member/Bolivian leader/SA
1894 – Brooks Atkinson, drama critic (Broadway theater namesake)
1902 – Victor Jory, Dawson City Canada, actor (Kings Row, Manhunt)
1908 – Claude Lévi-Strauss, French anthropologist
1920 – Cecilia Colledge, England, figure skater (Olympic-silver-1936)
1928 – Arthur Melvin Okun, American economist (d.1980)
1929 – Berry Gordy Jr, Detroit, record company owner (Motown)
1931 – Hope Lange, Redding Ridge Ct, actress (Ghost & Mrs Muir)
1940 – Clem Curtis, rocker, singer , Foundations
1941 – Laura Antonelli, Pola Yugoslavia, actress (Wifemistress, Divine Nymph)
1943 – Randy Newman, New Orleans, vocalist (Short People, Love LA, Raindrops)
1944 – Rita Mae Brown, actress (Long Hot Summer, Slumber Party Massacre)
1946 – Joe Dante, director (Matinee, Twilight Zone, Police Squad, Gremlins)
1946 – Susan Spencer, NY, correspondent (48 Hours) [1946 approx]
1949 – Alexander Godunov, Russia, composer/dancer (Bolshoi) defected 1979
1949 – Hugh McKenna, rocker (Alex Harvey Band)
1949 – Paul Shaffer, Thunder Bay Ont, orchestra leader (SNL, David Letterman)
1949 – Victor Ostrovsky, Canadian/Israel, Mossad agent (By Way of Deception)
1953 – Nadezhda Olizarenko, USSR, 800m/1500m runner (Olympic-gold-1980)
1958 – Dave Righetti, baseball pitcher (Yankees, Giants)
1958 – Kriss Akabusi, Great Britain, 4X400 runner (Olympic-silver-1984)
1959 – Judd Nelson, Portland ME, actor (Breakfast Club, Jack-Suddenly Susan)
1959 – R Glynn Holt, Plainveiw Texas, PhD/astronaut (STS 73 alt)
1962 – Karen Marsden, Perth Australia, field hockey goalie (Olympics-96)
1962 – Jon Stewart, American comedian
1964 – Cornelia Guest, debutante (Debutante's Guide to Life)
1966 – Sam Seder, American comedian
1967 – Anna Nicole "Vickie" Smith, Houston Tex, playmate (May 1992)
1967 – Stephnie Weir, American comedian
1968 – Jonathan Brown, NYC, rower (Olympics-5th-1996)
1969 – Sonia O'Sullivan, Ireland, 5k runner (Olympics-4th-92, 96)
1970 – Jason Day, Australian rower (Olympics-96)
Deaths
741 – Syrian Catholic Pope Saint Gregory III
1058 – Kazimierz I Restaurator, duke of Poland (1034-58), dies
1170 – Owain Gwynedd, King of Gwynedd (c. 1100)
1262 – Shinran, founder of Japan's True Pure Land Buddhist sect, dies
1290 – Eleanor of Castile, wife of Edward I of England (b. 1241)
1499 – Edward Plantagenet, 17th Earl of Warwick, beheaded
1514 – Hartmann Skull, German physician/historian (Skull's Liederbuch), dies
1545 – Jacob van Liesveld, printer/"heretic" (Refeyen), beheaded
1667 – Jean de Thévenot, French traveller and scientist (b. 1633)
1675 – Leonard Hoar, American President of Harvard University (b. 1630)
1675 – Basil Feilding, 2nd Earl of Denbigh, English Civil War soldier (c. 1608)
1785 – William Whipple, merchant/judge/signer (US Declaration of Independence), dies at 55
1794 – Friedrich Wilhelm von Steuben, Prussian/US inspector-general of Washington's army, dies at 64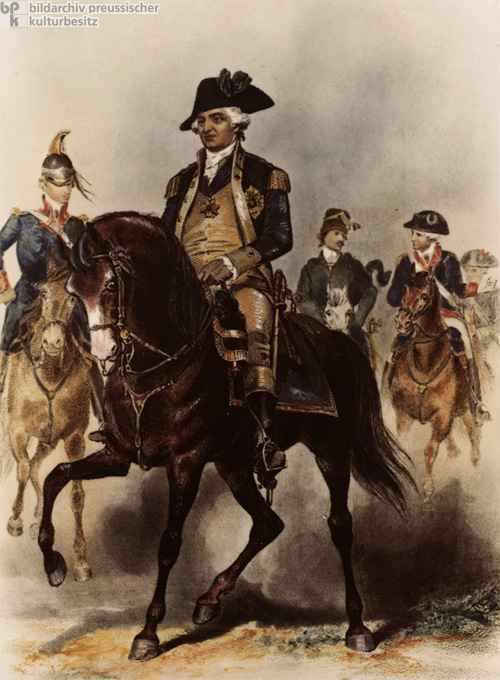 1801 – Déodat Gratet de Dolomieu, French geologist (b. 1750)
1852 – Ludger Duvernay, French printer and newspaper publisher (b. 1799)
1859 – Washington Irving, US author (Geoffrey Crayon, gent), dies
1872 – Mary Fairfax Somerville, British scientific writer (b. 1780)
1876 – Karl Earnest Ritter von Baer, Estonian/German embryologist, dies at 84
1880 – Aires de Ornelas e Vasconcelos, (Portuguese) Archbishop of Goa (b. 1837)
1899 – Adrian the la Rey, son of South African general, dies in battle at 19
1912 – Walter Benona Sharp, American oil tycoon (b. 1870)
1939 – James Naismith, creator of basketball, dies at 78
1944 – Joop Brouwer de Koning, youngest Dutch radio operator, executed at 25
1945 – Dwight Davis, donator of tennis' Davis cup, dies
1947 – Jacques-Philippe Leclerc, WW II hero (liberator of Paris), dies at 44
1954 – Enrico Fermi, Italian/US physicist (Nobel 1938), dies at 53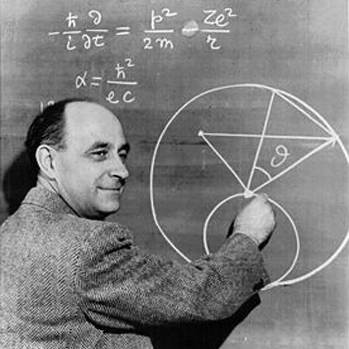 1963 – Fred Uttal, TV host (QED), dies at 55
1971 – Wasfi Tal, Jordan's PM, assassinated by Black Sept in Cairo
1976 – Rosalind Russell, actress (Mame), dies of cancer at 68
1983 – Christopher George, actor (Chisum, Heist), dies of heart attack at 54
1984 – Hans Speidel, German gen/NATO-supreme commander (1957-64), dies at 87
1987 – Choh Hao Li, bio-chemist prof (isolated growth hormones), dies at 74
1989 – Jo[hanne M Bos-]Vincent, Dutch soprano (Songs for Life), dies at 91
1993 – Abu Rish, Palestinian PLO-leader, dies at 23
1993 – Garry Moore, TV host (I've Got A Secret), dies of emphysema at 78
1993 – Khaled Moustapha Zir, Palestinian Hamas leader, shot to death at 25
1993 – Jerry Edmonton, Canadian drummer (Steppenwolf) (b. 1946)
1994 – Jeffrey Dahmer, [Butcher of Milwaukee], killer, killed in prison at 34
1994 – Jerry Rubin, US anti-war activist (Youth Party), dies at 56
1994 – Ronald "Buster" Edwards, Great Train Robber, commits suicide at 62
1997 – Georges Marchal, actor (Dirty Game, Blondine), dies at 77
2001 – William Reid, British aviator awarded the Victoria Cross (b. 1921)
2002 – Dave "Snaker" Ray, American blues musician (b. 1943)
2003 – Antonia Forest, British children's author (b. 1915)
2006 – Robert Volpe, Artist ,Art Theft Detective (b.1942)
2007 – Gudrun Wagner, co-director of the Bayreuth Festival (b. 1944)
2009 – Takeo Kajiwara, Japanese Go player (b. 1923)
2010 – Leslie Nielsen, Canadian actor (b. 1926)
"Airplane!" & "The Naked Gun" Tribute
2010 – Samuel T. Cohen, American physicist (b. 1921)
—