Today In The Past
Events
800 – Charlemagne arrives at Rome to investigate the alleged crimes of Pope Leo III.
1165 – Pope Alexander III returns from exile to Rome
1227 – Polish Prince Leszek I the White is assassinated at an assembly of Piast dukes at Gąsawa.
1248 – Conquest of Seville by the Christian troops under King Ferdinand III of Castile.
1334 – St Clemens Flood: Dike breaks at Flemish/Zeeuwse/Dutch coast
1499 – Flemish pretender to the English throne Perkin Warbeck hanged for reportedly attempting to escape from Tower of London. Invaded England in 1497, claiming to be the lost son of King Edward IV
1556 – King Philip II confers with Dutch financial experts
1577 – Water Geuzen under capt Slope enter Amsterdam
1644 – Areopagitica, a pamphlet decrying censorship, and written by John Milton is published.
1654 – French mathematician, scientist, and religious philosopher Blaise Pascal experiences an intense, mystical vision that marks him for life.
1765 – People of Frederick County Md refuse to pay England's Stamp tax
1783 – Annapolis Maryland, becomes US capital (until June 1784)
1835 – Henry Burden patents Horseshoe manufacturing machine (Troy NY)
1852 – Just past midnight, a sharp jolt causes Lake Merced to drop 30′ (9m)
1863 – Battle of Chattanooga & Orchard Knob, TN begins
1863 – Patent granted for a process of making color photographs
1864 – -25] Battle at Ball's Ferry Georgia (30 casualties)
1867 – The Manchester Martyrs were hanged in Manchester, England for rescuing two Irish men from jail.
1868 – Louis Ducos du Hauron patents trichrome color photo process
1869 – In Dumbarton, Scotland, the clipper Cutty Sark is launched – one of the last clippers ever to be built, and the only one still surviving to this day.
1887 – Notre Dame loses its 1st football game 8-0 to Michigan
1892 – Battle of Lomani Congo: Belgian unit beats Arabs, 1000-3000 killed
1897 – Andrew J Beard invents "jerry coupler," to connect railroad cars
1897 – Pencil sharpener patented by J L Love
1899 – 1st jukebox (Palais Royal Hotel, SF)
1899 – Battle at Belmont, Cape colony: general Methuen beats Farmers
1903 – Enrico Caruso US debut (Metropolitan Opera House, NY) in "Rigoletto"
1904 – 3rd Olympic games close in St Louis
1906 – Joseph Smith, leader of the Mormon Church, convicted of polygamy
1909 – Wright Brothers forms million dollar corp to manufacture airplanes
1936 – 1st issue of Life, picture magazine created by Henry R Luce
1942 – Coast Guard Woman's Auxiliary (SPARS) authorized
1942 – Col-gen Von Paul asks Hitler to surrender
1942 – German 4th & 6th Army surrounded at Stalingrad
1942 – Japans bombing of Port Darwin, Australia
1942 – Poon Lim set adrift for 133 days after his boat is torpedoed
1943 – US forces take control of Tarawa, Gilbert Island & Makin from Japs
1944 – US 7th army under Gen Patch conquers Straatsburg
1945 – Most US wartime rationing of foods, including meat & butter, ends
1946 – French Navy fire in Haiphong Vietnam, kills 6,000
1948 – Dr Frank G Back (NYC) patents lens to provide zoom effects
1954 – For the first time, the Dow Jones Industrial Average closes above the peak it reached just before the 1929 crash.
1960 – Tinseltown dedicated its Walk of Fame at Hollywood Blvd & Vine St
1962 – Dodgers shortstop Maury Wills is named NL's MVP
1963 – "Doctor Who," the long-running British sci-fi series debuts in England
1963 – JFK's body, lay in repose in East Room of White House
1963 – LBJ proclaims Nov 25 a day of national mourning (for JFK)
1963 – Doctor Who first broadcast
1964 – Vatican abolished Latin as official language of Roman Catholic liturgy
1966 – Chicago outfielder Tommie Agee is voted AL Rookie of Year
1971 – China People's Republic seated in UN Security Council
1974 – 60 Ethiopia government officials executed
1976 – Apneist Jacques Mayol is the first man to reach a depth of 100 m undersea without breathing equipment.
1977 – European weather satellite Meteosat 1 launched from Cape Canaveral
1979 – Pink Floyd's "The Wall" released, sells 6 million copies in 2 weeks
1980 – 4,800 die in series of earthquakes that devastated southern Italy
1982 – Challenger moves to Vandenberg AFB & mated for STS-6
1982 – FCC drops limits on duration & frequency of TV ads
1983 – USSR leave weapon disarmament talks
1984 – Boston College QB Doug Flutie passes (472 yards), including game ending 48 yard TD (Hail Mary Pass) to end game & beat Miami 47-45
1985 – 58 die as Egyptian commandos storm hijacked Egyptair jet in Malta
1985 – Retired CIA analyst Larry Wu-tai Chin, arrested of spying for China
1989 – Pilots Union give up sympathy strike against Eastern Airlines
1991 – A day before he dies, Freddie Mercury, 45, confirms he has AIDS
1991 – Brigham Young Ty Detmer finishes NCAA career with record 4,031 yards passed in a season & 15,031 for career
1992 – 10,000,000 cellular telephone sold
2003 – Georgian president Eduard Shevardnadze resigns following weeks of mass protests over flawed elections.
2005 – Ellen Johnson-Sirleaf, elected president of Liberia, is the first woman to lead an African country.
2007 – MS Explorer, a cruise liner carrying 154 people, sank in the Antarctic Ocean south of Argentina after hitting an iceberg near the South Shetland Islands.
2009 – The Maguindanao massacre occurs in Ampatuan, Maguindanao, Mindanao, Philippines
2010 – The Bombardment of Yeonpyeong occurs on Yeonpyeong Island, South Korea. The North Korean artillery attack kills 2 civilians and 2 South Korean marines.
2011 – Arab Spring: After 11 months of protests in Yemen, The Yemeni president Ali Abdullah Saleh Signs a deal to transfer power to the vice president, in exchange for legal immunity.
Births
912 – Otto I, the Great, German king, Holy Roman emperor (962-73)
1221 – Alfonso X (the Wise), king of Castile & Leon (1252-84)
1402 – Jean de Dunois, French soldier (d. 1468)
1417 – William FitzAlan, 16th Earl of Arundel, English politician (d. 1487)
1553 – Prospero Alpini, Italy, botanist/physician (De Medocoma Aegyptorum)
1616 – John Wallis, English mathematician/cryptographer (product of Wallis)
1632 – Jean Mabillon, French palaeographer and diplomat (d. 1707)
1705 – Thomas Birch, English historian (d. 1766)
1715 – Pierre Charles Le Monnier, French astronomer (d. 1799)
1749 – Edward Rutledge, (Gov-SC)/attorney/signer (Decl of Independence)
1804 – Franklin Pierce, Hillsboro NH, (D) 14th Pres (1853-1857)
1809 – Horatio Phillips Van Cleve, Bvt Major General (Union volunteers)
1815 – William Dennison, postmaster/general (Union), died in 1882
1819 – Benjamin Mayberry Prentiss, Mjr Gen (Union volunteers), died in 1901
1820 – Isaac Todhunter, British mathematician (d. 1884)
1837 – Johannes van der Waals, Leiden, Netherlands, physicist (Nobel 1910, Liquid & Gas States), (d. 1923)
1859 – Billy the Kid, [William H Bonney], NYC, frontier outlaw, (d. 1881)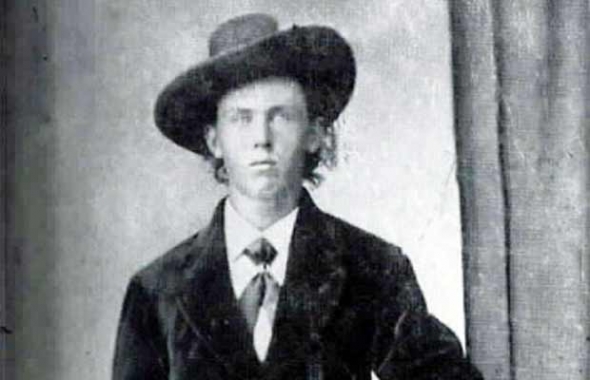 1860 – Karl Branting, Sweden, statesman/diplomat (Nobel Peace Prize 1921)
1864 – Henry Bourne Joy, American automobile executive (d. 1936)
1869 – Valdemar Poulsen, Danish engineer (d. 1942)
1878 – Ernest J King, US fleet admiral/Chief of Naval Operations (WW II)
1883 – Jose Clemente Orozco, Mexico, painter (Epic of Culture in New World)
1887 – Boris Karloff, [William H Pratt], Dulwich Engld, actor (Frankenstein)
1887 – Henry Moseley, English physicist (d. 1915)
1888 – Harpo Marx, [Adolph] NYC, actor/comedian (Marx brothers)
1894 – Ture Persson, Sweden, sprinter (Olympic-silver-1912)
1897 – Nirad C. Chaudhuri, Indian writer (d. 1999)
1902 – Aaron Bank, American OSS officer and founder of the US Army Special Forces (d. 2004)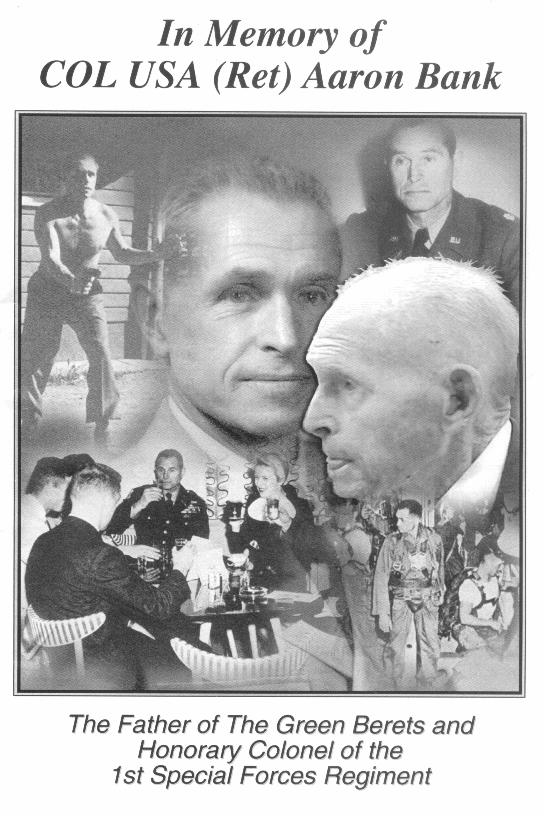 1908 – Nelson S. Bond, American science fiction writer (d. 2006)
1914 – [Arthur] Wilson "Bob" Tucker, US, sci-fi author (Time Masters)
1920 – Wayne Thiebaud, American painter
1923 – R. L. Burnside, American bluesman ,musician (d. 2005)
1923 – Billy Haughton, American harness driver and trainer (d. 1986)
1925 – Johnny Mandel, American songwriter
1931 – Yevgeni Grischin, USSR, 500m/1500m speed skater (Oly-gold-1956, 60)
1931 – Gloria Lynne, American singer
1932 – Michael Knight, air chief marshall/British leader (NATO)
1933 – Hayes Jenkins, US, figure skater (Olympic-gold-1956)
1934 – Michael Wayne, producer (McQ, Chisum, Green Berets, McLintock)
1934 – Robert Towne, producer/screenwriter (Chinatown)
1939 – Betty Everett, US singer (Getting Mighty Crowded)
1941 – Franco Nero, Italian actor
1942 – Susan Anspach, American actress
1943 – Andrew Goodman, civil rights worker, murdered in 1964
1944 – Joe Eszterhas, screenwriter (Basic Instinct, Showgirls)
1945 – Steve Landesberg, Bronx NY, comedian/actor (Barney Miller)
1946 – Diana Quick, London England, actress (Brideshead, Big Sleep, Odd Job)
1948 – Bruce Vilanch, American comedy writer
1951 – Bernd Landvoigt, German DR, coxless pairs (Olympics-gold-1976)
1951 – David Rappaport, London England, 3'11" actor (Wizard, Time Bandits)
1952 – Bill Troiano, musician
1954 – Bruce Hornsby, Williamsburg Va, rock vocalist
1955 – Steven Brust, [Karl Zoltan], US, sci-fi author (Yendi, Jhereg)
1956 – Shane Gould, Brisbane Queensland, swimmer (Olympic-3 gold-1972)
1957 – John "Jellybean" Benitez, music producer
1959 – Dominique Dunne, American actress (d. 1982)
1960 – Jayananda Warnaweera, cricketer (Sri Lankan fastish off-spin bowler)
1960 – Robin Roberts, American television reporter
1961 – Keith Ablow, American psychiatrist and author
1962 – Mike Nocito, rocker
1965 – Rodion Gataullin, Uzbekistan, pole vaulter (Olympics-silver-88)
1966 – Charlie Grover, musician (Sponge)
1967 – Diane O'Grady, North Bay Ontario, rower (Olympics-96)
1968 – Hamid Hassani, Iranian scholar and lexicographer
1970 – Oded Fehr, Israeli actor
1980 – David Britz, American nano-technologist
1980 – Jonathan Papelbon, American baseball player
1991 – Anurag Kashyap, 2005 Scripps National Spelling Bee champion
1992 – Miley Cyrus, Nashville, Tennessee, actress and singer (Hannah Montana, The Climb)
Deaths
615 – Columbanus, Irish monastery founder/poet/saint (Poenitentiale), dies
947 – Berthold, Duke of Bavaria
955 – Edred, King of England (b. c. 923)
1249 – Ajjoeb, sultan of Egypt, dies
1407 – Louis, duke of Orleans, murdered
1503 – Bona of Savoy, Italian noblewoman (b. 1449)
1503 – Margaret of York, wife of Charles I, Duke of Burgundy (b. 1446)
1616 – Richard Hakluyt, English writer , geographer (b. 1552)
1763 – Friedrich Graf von Seckendorf, German soldier (b. 1673)
1783 – Yoriyuki Arima, Japanese mathematician (b. 1714)
1814 – Elbridge Gerry, US merchant/signer (Decl of Independence), dies at 70
1865 – René E de Russy, West Indian/US brig-general, dies at about 75
1902 – Walter Reed, US bacteriologist (Yellow Fever), dies
1937 – Jagdish Chandra Bose, Indian physicist (b. 1858)
1937 – George Albert Boulenger, Belgian naturalist (b. 1858)
1973 – Sessue Hayakawa, actor (Tokyo Joe), dies of cerebral thrombosis at 83
1974 – Cornelius Ryan, war reporter/historian (Bridge too Far), dies at 54
1979 – Merle Oberon, actress (Assignment Foreign Legion), dies at 68
1990 – Bo Diaz, catcher, crushed to death by a satellite dish at 37
1990 – Roald Dahl, British short story author (Sweet Mystery of Life), dies at 74
1991 – Klaus Kinski, actor (Android, Little Drummer Girl), dies at 65
1992 – Ray Acuff, country singer (Wahbash Cannonball), dies
1993 – Gerarda "Meik" Rueter, sculptor, dies at 89
1995 – Junior Walker, tenor saxophonist, dies of cancer at 64
1995 – Louis Malle, film director (Pretty Baby), dies at 63
2001 – O.C. Smith, American singer (b. 1932)
2006 – Betty Comden, American lyricist (b. 1917)
2006 – Alexander Litvinenko, Russian spy (b. 1962)
2006 – Anita O'Day, American singer (b. 1919)
2006 – Willie Pep, American boxer (b. 1922)
2011 – Oscar Griffin Jr, American journalist and 1963 Pulitzer Prize winner, dies at 78
2011 – Jim Rathmann, 1960 Indianapolis 500 winner, dies at 83
—