Today In The Past
Events
1251 BC - A solar eclipse on this date might mark the birth of legendary Heracles at Thebes, Greece.
70 - Roman army under Titus occupies & plunders Jerusalem
1191 - Third Crusade: Battle of Arsuf – Richard I of England defeats Saladin at Arsuf.
1800 - Zion AME Church dedicated (NYC)
1812 - Battle at Borodino: Napoleon-Kutuzov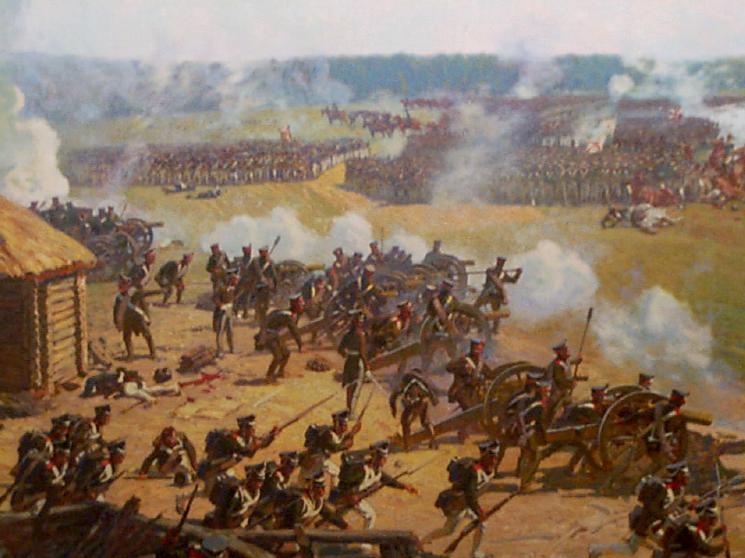 1813 - "Uncle Sam" was 1st used to refer to US (Troy Post of NY)
1876 - Bank robbery by James/Younger fails (Cole/Bob/Jim Younger arrested)
1880 - Geo Ligowsky patents device to throw clay pigeons for trapshooters
1892 - James Corbett KOs John Sullivan in 21 for heavyweight boxing title
1896 - 1st closed-circuit auto race, at Cranston, RI
1909 - Eugene Lefebvre (1878-1909), while test piloting a new French-built Wright biplane, crashes at Juvisy France when his controls jam. Lefebvre dies, becoming the first 'pilot' in the world to lose his life in a powered heavier-than-air craft.
1915 - John Gruelle patents his Raggedy Ann doll
1916 - Workmen's Compensation Act passed by Congress
1927 - Philo Farnsworth demonstrates 1st use of TV in SF
1936 - Boulder Dam (now Hoover Dam) begins operation
1948 - 1st use of synthetic rubber in asphaltic concrete, Akron Oh
1956 - Bell X-2 sets Unofficial manned aircraft altitude record 126,000′+
1963 - 1st US TV appearance of Beatles (Big Night Out-ABC)
1963 - Pro Football Hall of Fame dedicated in Canton Ohio
1970 - PLO hijacks 4 planes
1973 - Jackie Stewart becomes Formula 1 world champion
1977 - Pres Carter & Gen Herrera sign Panama Canal treaties
1979 - The Entertainment and Sports Programming Network (ESPN) makes its debut.
1997 - The first test flight of the F-22 Raptor takes place.
1998 - Google is founded by Larry Page and Sergey Brin, two students at Stanford University
Births
786 - Emperor Saga, 52nd Emperor of Japan (d. 842)
1533 - Elizabeth, daughter of English king Henry VIII & Anna Boleyn
1737 - Luigi Galvani, Italian anatomist/physicist
1836 - August Toepler, German physicist (d. 1912)
1860 - Grandma Moses [Anna Maria], NY, primitive painter (Old Oaken Bucket), (d. 1961)
1885 - Harry Sinclair Lewis, US, writer (Babbitt, Nobel 1930)
1909 - Elia Kazan, Constaninople Turkey, director (Streetcar Named Desire)
1912 - David Packard, electronic engineer/businessman
1914 - James Van Allen, US physicist (discovered Van Allen radiation belts)
1922 - Arthur Ferrante, pianist/composer (Ferrante & Tachere-Exodus)
1923 - Peter Lawford, London England, actor (Mrs Miniver, Thin Man)
1927 - Don Messick, cartoon voice (Bam-bam, Astro, Scooby-Doo) or 1935
1934 - Little Milton, American musician , Bluesman (d. 2005)
That's What Love Will Make You Do with Jimmy Vaughan
1936 - Buddy Holly, Lubbock Tx, singer (Peggy Sue, That'll Be the Day), (d. 1959)
1942 - Garrison Keillor, humorist (Praire Home Companion)
1942 - Richard Roundtree, actor (Shaft, Earthquake)
1950 - Peggy Noonan, author (What I Saw at the Revolution)
1951 - Chrissie Hynde, Akron Oh, rocker (Pretenders-Mystery Achievement)
1969 - Angie Everhart, Akron Ohio, model/actress (Jade, Last Action Hero)
1975 - Norifumi Abe, Japanese motorcycle road racer (d. 2007)
Deaths

 
355 - Claudius Silvanus, Roman usurper
1151 - Geoffrey Plantagenet, earl of Anjou/duke of Normandy, dies at 38
1943 - J. P. Morgan, Jr., American financier (b. 1867)
1969 - Everett McKinley Dirksen, (Sen-R), dies at 73
1978 - Keith Moon, rock drummer (Who), dies of drug OD at 31
1994 - James Clavell, author (Shogun, Tai-Pan), dies at 69
1994 - Terence Young, British director (Thunderball), dies of at 79
2002 - Uziel Gal, Israeli firearm designer (b. 1923)
2003 - Warren Zevon, American musician (b. 1947)
Roland The Headless Thompson Gunner
2010 - John Kluge, American Businessman (b. 1914)
—