Today In The Past
Events
619 – Boniface V begins his reign as Catholic Pope
962 – Byzantine-Arab Wars: Under the future Emperor Nicephorus Phocas, Byzantine troops stormed the city of Aleppo, recovering the tattered tunic of John the Baptist.
1482 – Peace of Atrecht
1620 – French huguenots declare war on King Louis XIII
1672 – Giovanni Cassini discovers Rhea, a satellite of Saturn
1690 – John Flamsteed observes Uranus without realizing it's undiscovered
1751 – France sets plan to tax clergymen
1776 – Continental Congress negotiates a war loan of $181,500 from France
1776 – Thomas Paine writes "These are the times that try men's souls"
1783 – General George Washington resigns his military commission as Commander-in-Chief of the Army to Congress
1788 – Maryland votes to cede a 10 sqaure mile area for Dist of Columbia
1823 – "Visit from St Nicholas" by C Moore published in Troy (NY) Sentinel
1834 – Joseph Hansom of London receives patent for Hansom cabs
1862 – Union General Ben "Beast" Butler is proclaimed a "felon, outlaw & common enemy of mankind" by Jefferson Davis
1867 – 1st self-made millionairess (Sarah Breedlove-hair straightner)
1888 – Dutch painter Vincent van Gogh cuts off his left ear
1907 – 1st all-steel passengar railroad coach completed, Altoona, Pa
1912 – 1st "Keystone Kops" film, titled "Hoffmeyer's Legacy"
1912 – Aswan Dam in Nile begins operation
1913 – President Woodrow Wilson signs Federal Reserve Act into law
1914 – World War I: Australian and New Zealand troops arrive in Cairo, Egypt.
1916 – World War I: Battle of Magdhaba – Allied forces defeat Turkish forces in Egypt's Sinai peninsula.
1917 – 3 British warships come close to Holland
1919 – 1st hospital ship built to move wounded naval personnel launched
1919 – Alice H Parker patents gas heating furnace
1920 – Ireland divided into 2 parts, each with its own parliament
1920 – King George V signs Home Rule Act
1930 – Bette Davis arrives in Hollywood under contract to Universal Studios
1930 – Police Bureau of Criminal Alien Investigation started in NYC
1933 – Marinus van der Lubbe sentenced to death
1937 – First flight of the Vickers Wellington bomber.
1938 – Margaret Hamilton's costume catches fire in filming of "Wizard of Oz"
1938 – Discovery of the first modern coelacanth in South Africa.
1939 – Finnish counter offensive at Summa
1941 – American forces on Wake Island surrender to Japanese
1941 – British troops overrun Benghazi Libya
1941 – Japan begins assault on Rangoon Burma
1942 – Allies air attack on Den Helder
1943 – Gen Montgomery told he is appointed commandant for D-day
1946 – Highest ridership in NYC subway history (8.8 million passengers)
1947 – Transistor invented by Bardeen, Brattain & Shockley in Bell Labs
1951 – Last Belgian communities get electricity
1954 – The first human kidney transplant is performed by Dr. Joseph E. Murray at Peter Bent Brigham Hospital in Boston, Massachusetts.
1960 – King Saudi of Saudi-Arabia takes power
1961 – Fidel Castro announces Cuba will release 1,113 prisoners from failed 1961 Bay of Pigs Invasion for $62M worth of food & medical supplies
1962 – Cuba starts returning US prisoners from Bay of Pigs invasion
1963 – Beach Boys 1st appearance on "Shindig"
1963 – Fire on Greek ship Laconia, 128 die
1968 – 82 members of US intelligence ship `Pueblo' released by North Korea
1972 – 16 plane crash survivors rescued after 70d, survived by cannabalism
1972 – "Immaculate Reception" Steelers turns around a 7-6 defeat with a last second touchdown reception against Raiders to win 13-7
1973 – "Young & Restless" premieres on TV
1973 – 6 Persian Gulf nations double their oil prices
1983 – Journal Science publishes 1st report on nuclear winter
1986 – Experimental airplane Voyager, piloted by Dick Rutan & Jeana Yeager, complete 1st nonstop, round-the-world flight without refueling lands
1986 – Rutan & Yeager make 1st around-the-world flight without refueling
1987 – Lynette "Squeaky" Fromme, serving a life sentence for attempted assassination of Pres Gerald R Ford escapes from Alderson Prison
1990 – Slovenians vote to secede from Yugoslavia
1996 – 4 women ordained priests in Jamaica, 1st in 330-year Anglican history
1997 – Terry Nichols found guilty of manslaughter in Oklahoma bombing
1997 – US Agriculture Dept estimates it costs $149,820 to raise a child to 18
2002 – A MQ-1 Predator is shot down by an Iraqi MiG-25, making it the first time in history that an aircraft and an unmanned drone had engaged in combat.
2003 – PetroChina Chuandongbei natural gas field explosion, Guoqiao, Kai, Chongqing, China, killing at least 234.


Births
245 – Zenobia, Palmyra, Syria, Queen of Palmyra, (d. 274)
1173 – Louis I, Duke of Bavaria (d. 1231)
1513 – Thomas Smith, English diplomat and scholar (d. 1577)
1548 – Pieter C Bockenberg, historian (Annales Hollandiae et Zeelandiae)
1613 – Carl Gustaf Wrangel, Swedish soldier (d. 1676)
1621 – Edmund Berry Godfrey, English magistrate (d. 1678)
1621 – Heneage Finch, 1st Earl of Nottingham, Lord Chancellor of England (d. 1682)
1732 – Richard Arkwright, inventor (spinning frame)
1750 – Frederik Augustus I, the Righteous, king of Saxony (1806-27)
1790 – Jean-Francois Champollion, deciphered Egyptian hieroglyphics
1795 – Philippe Vandermaelen, Flemish cartographer (Atlas Universel)
1805 – Joseph Smith Jr, Sharon Vermont, founder (Mormon Church), (d. 1844)
1808 – Thomas Turner, Commander (Union Navy), died in 1883
1818 – David Addison Weisiger, Brigadier General (Confederate Army), died in 1899
1822 – Wilhelm Bauer, German engineer (d. 1875)
1827 – Wilhelm Freiherr von Tegetthoff, Austrian admiral (Helgoland/Lissa)
1843 – Richard Conner, American Civil War Medal of Honor Recipient (d. 1924)
1854 – Henry B. Guppy, British botanist (d. 1926)
1862 – Henri Pirenne, Belgian historian (History of Belgium)
1867 – Madame C J Walker, Louisiana, cosmetic mogul (Madam C.J. Walker Manufacturing Company), (d. 1919)
1878 – Stephen Timoshenko, Ukrainian-born mechanical engineer (d. 1972)
1908 – Yousuf Karsh, portrait photographer (Life Magazine)
1909 – Barney Ross, NYC, Welterweight Boxing Champ (1934)
1910 – Kurt Meyer, German SS officer (d. 1961)
1911 – James Gregory, Bronx NYC, actor (My Favorite Martian, Barney Miller)
1918 – Helmut Schmidt, Chancellor of Germany (SPD, 1974- )
1918 – Jose Greco, Italy, flamenco dancer (Holiday for Lovers)
1922 – Micheline Ostermeyer, France, shot-put/discus thrower (Oly-gold-1948)
1923 – Bob Barker, Darrington Wash, TV host (Price is Right)
1923 – James Stockdale, admiral (Vietnam)Medal of Honor Recipient , POW,Ross Perot's 1992 running mate
1923 – Onofre Marimón, Argentine racing driver (d. 1954)
1925 – Harry Guardino, NYC, actor (Monty Nash, Perry Mason, Hill St Blues)
1926 – Robert Bly, US, poet/editor/translator (Loving a Woman in 2 Worlds)
1929 – Chet Baker, American jazz trumpet player (d. 1988)
1931 – Ronnie Schell, Richmond Cal, comedian (Gomer Pyle, Good Morning World)
1935 – Esther Phillips, [EM Jones], US singer (When a Woman Loves a Man)
1935 – Paul Hornung, Green Bay Packer (the Golden Boy)
1936 – Frederic Forrest, Waxahachie TX, actor (Music Box, Lonesone Dove)
1937 – Karol Joseph Bobko, NYC, Col USAF/astronaut (STS 6, STS 51D, STS 51J)
1938 – Bob Kahn, American Internet pioneer
1939 – Johnny Kidd, [Frederick Heath], London, rocker (Johnny Kidd & Pirates)
1940 – Eugene Record, US singer (Chi Lites-Give it Away)
1940 – Jorma Kaukonen, Wash DC, rock guitarist (Jefferson Airplane, Hot Tuna)
True Religion with Papa John Creech
1942 – Jerry Koosman, pitcher (NY Mets)
1943 – Derek Small, rocker (Spinal Tap)
1943 – Harry Shearer, LA California, actor (SNL, Simpsons, Pure Luck)
1943 – Mikhail Gromov, Russian-born mathematician
1943 – Elizabeth Hartman, American actress (d. 1987)
1945 – Richard C Wohlhuter, 800m runner (Olympic-bronze-1976)
1945 – Ronald Bushy, rocker (Iron Butterfly-Ina gada davida)
1947 – Bill Rodgers, marathon runner (Boston, NY)
1948 – Susan Lucci, Scarsdale NY, actress (All My Children, Mafia Princess)
1948 – Jack Ham, American football player (Steelers)
1948 – Leslie Moonves, American television executive
1949 – Luther Grosvenor, rocker (Spooky Tooth)
1949 – Adrian Belew, American musician
1951 – Johnny Contardo, singer (Sha Na Na)
1952 – William Kristol, American political commentator
1956 – Michele Alboretto, formula-1 racer (Ferrari)
1956 – Dave Murray, London, English heavy metal guitarist and songwriter (Iron Maiden)
1958 – Denise McConnell, Weisbaden Germany, playmate (March, 1979)
1958 – Joan Severance, Houston Tx, actress (Hear No Evil, See No Evil)
1959 – Geoff Willis, British engineer
1962 – Bertrand Gachot, Belgian racing driver
1964 – Andy Gabel, Chicago Ill, short track skater (Olympics-1994)
1965 – Eddie Vedder, heavy metal singer (Pearl Jam-Justine)
1967 – Carla Bruni, Italian-French model and singer
1968 – Quincy Jones III, Swedish-American musician
1969 – Greg Biffle, American racecar driver
1971 – Corey Haim, Toronto, actor (Silver Bullet, Lucas, License to Drive)
1971 – Tara Palmer-Tomkinson, British socialite
1971 – Wim Vansevenant, Belgian cyclist
1975 – Sky Lopez, American actress
1976 – Jamie Noble, American professional wrestler
1977 – Becky Ruehl, Lakeside Park Ky, diver (Olympics-4th-1996)
1977 – Alge Crumpler, American football player
1977 – Jari Mäenpää, Finnish guitarist and singer
1978 – Jodie Marsh, British glamour model
1978 – Estella Warren, Canadian model and actress
1979 – Summer Altice, American model and actress
1979 – Holly Madison, American model
Deaths
558 – Childebert, king of France (511-58), dies at about 6
679 – Dagobert II, king of Austrasia (676-679), murdered
910 – Naum of Preslav, Bulgarian scholar
918 – Conrad I, East Frankish/German king (911-18), dies. Born 890
1116 – Ivo van Chartres, French canonist/bishop of Chartres/saint, dies
1230 – Berengaria of Navarre, queen of Richard I of England
1569 – St Philip II, Metropolitan of Moscow, martyred by Ivan the Terrible
1575 – Akiyama Nobutomo, Japanese warrior (hanged) (b. 1531)
1588 – Hendrik de Guise, French leader of Catholic League, murdered at 37
1652 – John Cotton, Mass Bay Puritan preacher, dies at 68
1675 – Caesar, duc de Choiseul, French marshal and diplomat (b. 1602)
1722 – Pierre Varignon, French mathematician (b. 1654)
1761 – Alestair Ruadh MacDonnell, Scottish Jacobite spy
1779 – Augustus Hervey, 3rd Earl of Bristol, British admiral and politician (b. 1724)
1789 – Charles-Michel de l'Épée, French philanthropist (b. 1712)
1795 – Henry Clinton, British general (b. 1730)
1805 – Pehr Osbeck, Swedish explorer and naturalist (b. 1723)
1834 – Reverend Thomas Malthus, English demographer and economist (b. 1766)
1846 – Jean Baptiste Bory de Saint-Vincent, French naturalist (b. 1780
1912 – Otto Schoetensack, German anthropologist (b. 1850)
1939 – Anthony H G Fokker, Dutch airplane builder (Spider), dies at 49
1946 – John A. Sampson, American gynecologist (b. 1873)
1948 – Hideki Tojo, Japan PM (1941-44) & 6 Japs, hanged for war crimes at 64
1953 – Lavrenti P Beria, soviet minister of internal security, executed
1954 – René Iché, French sculptor (b. 1897)
1967 – Ruth Fuller Sasaki, head of 1st Zen Institute of America, dies at 75
1970 – Charlie Ruggles, actor (Ruggles, Aesop-Bullwinkle Show), dies at 84
1972 – Andrej N Tupolev, Russian aircraft builder, dies at 84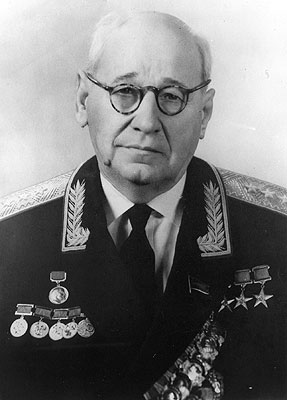 1972 – Charles Atlas, [Angelo Siciliano], body builder, dies at 79
1975 – Richard S Welch, CIA station chief in Athens, shot dead
1979 – Peggy Guggenheim, American art collector (b. 1898)
1982 – Jack Webb, actor (Joe Friday-Dragnet), dies of a heart attack at 62
1985 – James Vance (20) & Raymond Belknap (18), commit suicide, sparking their families to sue rock group Judas Priest for subliminal messages
1995 – Patric Reginald Lawrence Knowles, actor (Chisum, Mutiny), dies at 84
1996 – Ronnie Scott, musician/club-owner, dies at 69
1997 – Hrvoje Horvatic, video artist, dies at 39

1997 – Keith Bentley, international racing cyclist, dies at 72
1997 – Stanley Cortez, cinematographer (Magnificent Ambersons), dies at 89
2000 – Billy Barty, American actor (b. 1924)
2000 – Victor Borge, Danish-born comedian and pianist (b. 1909)
2005 – Norman D. Vaughan, American polar explorer and dogsled driver (b. 1905)
2007 – William Francis Ganong, American physiologist (b. 1924)

2007 – Michael Kidd, American film and stage choreographer (b. 1915)
2007 – Oscar Peterson, Canadian jazz pianist and composer (b. 1925)
2009 – Robert L. Howard, highly decorated officer of the United States Army Medal of Honor Recipient (b. 1939)
2010 – Fred Hargesheimer, American World War II pilot (b. 1916)
—