Today In The Past
Events
161 – Roman Emperor Antoninus Pius dies and is succeeded by co-Emperors Marcus Aurelius and Lucius Verus, an unprecedented political arrangement in the Roman Empire.
321 – Roman Emperor Constantine I decrees that the dies Solis Invicti (sun-day) is the day of rest in the Empire.
1138 – Conrad II von Hohenstaufen re-elected German king
1277 – Condemnation of 219 philosophical and theological theses by Stephen Tempier, Bishop of Paris.
1530 – King Henry VIII's divorce request is denied by the Pope Henry then declares that he, not the Pope, is supreme head of England's church
1560 – Christian fleet under Gian Andrea lands at Djerba, N Africa
1644 – Massachusetts establishes 1st 2-chamber legislature in colonies
1774 – British close port of Boston to all commerce
1778 – Capt James Cook 1st sights Oregon coast, at Yaquina Bay
1798 – The French army enters Rome: the birth of the Roman Republic.
1799 – The Royal Institution of Great Britain founded; dedicated to scientific research and education.
1801 – Massachusetts enacts 1st state voter registration law
1827 – Shrigley Abduction: Ellen Turner, a wealthy heiress in Cheshire, England is abducted by Edward Gibbon Wakefield, a future politician in colonial New Zealand.
1843 – 1st Catholic governor in US, Edward Kavanagh of Maine, takes office
1847 – US General Winfield Scott occupies Vera Cruz Mexico
1850 – Daniel Webster endorses Compromise of 1850
1854 – Charles Miller patents 1st US sewing machine to stitch buttonholes
1857 – Baseball decides 9 innings constitutes an official game, not 9 runs
1862 – Battle of Elkhorn Tavern, Day 2, Gens McCulloch & McIntosh killed
1876 – Alexander Graham Bell patents telephone

1876 – Battle at Gura: Ethiopian emperor Yohannes beats Egyptians
1900 – Battle at Poplar Grove South Africa, Pres Kruger flees
1902 – Boers beat British troop in Tweebosch Transvaal
1906 – Finnish Senate accepts universal suffrage, except for poor
1911 – US sent 20,000 troops to Mexican border
1911 – Willis Farnsworth, Petaluma, CA, patents coin-operated locker
1912 – Roald Amundsen announces discovery of the South Pole
1917 – 1st jazz record "Dixie Jazz Band One Step," recorded by Nick LaRocca Original Dixieland Jazz Band, released by RCA Victor in Camden NJ
1918 – Pres Wilson authorizes US Army's Distinguished Service Medal
1921 – Red Army under Trotsky attack sailors of Kronstadt
1926 – 1st transatlantic telephone call (London-NY)
1932 – Riots at Ford-factory Dearborn Michigan, kills 4
1933 – Game of "Monopoly" invented
1936 – Hitler breaks Treaty of Versailles, sends troops to Rhineland
1939 – Guy Lombardo & Royal Canadians 1st record "Auld Lang Syne"
1941 – 3rd largest snowfall in NYC history (18.1″)
1941 – 50,000 British soldiers lands in Greece
1941 – British troops invade Abyssinia (Ethiopia)
1942 – 15 Mk-VB Spitfires reach Malta
1942 – 1st cadets graduated from flying school at Tuskegee
1944 – Japans begins offensive in Burma
1945 – Cologne taken by allied armies
1945 – US 9th Armoured Division attacks Remagen Germany, crosses Rhine
1945 – Yugoslavia government of Tito forms
1947 – The Kuomintang and Communist Party of China resume full-fledged Civil War.
1950 – Ice Pairs Championship at London won by K Kennedy & P Kennedy (USA)
1950 – Ladies Figure Skating Championship in London won by Alena Vrzanova CZE
1950 – Men Figure Skating Championship in London won by Richard Button (USA)
1951 – Ezzard Charles beats Jersey Joe Walcott in 15 for hw boxing title
1959 – 1st aviator to fly a million miles (1.61 M km) in a jet (MC Garlow)
1962 – Launch of OSO 1, 1st astronomy satellite (solar flare data)
1965 – Alabama state troopers & 600 black protestors clash in Selma
1967 – Teamster pres Jimmy Hoffa begins 8-year jail sentence for defrauding the union & jury tampering (commuted Dec 23, 1971)
1968 – The BBC broadcasts the news for the first time in color on television.
1970 – Ice Dance Championship at Ljubljana won by Pakhomova & Gorshkov (URS)
1970 – Ice Pairs Championship at Ljubljana won by Rodnina & Ulanov (URS)
1970 – Ladies Figure Skating Champ in Ljubljana won by Gabriele Seyfert (GDR)
1970 – Men's Figure Skating Championship in Ljubljana won by Tim Wood (USA)
1973 – Comet (Lubos) Kohoutek discovered at Hamburg Observatory
1974 – "Monitor" (US Civil War Ship) restored at Cape Hatteras NC
1975 – Senate revises filibuster rule, allows 60 senators to limit debate
1977 – Ali Bhutto's Pakistan People's Party wins elections
1978 – Belgian baron Charles Bracht kidnapped
1981 – 1st homicide at Disneyland, 18 year old is stabbed to death
1982 – Jarmilla Kratochvilova run world record 400 m indoor (49.59 sec)
1982 – NCAA Tournament Selection televised live for 1st time
1984 – The United States attacks San Juan del Sur in Nicaragua.
1985 – IBM-PC DOS Version 3.1 (update) released
1986 – Wayne Gretzky breaks own NHL season record with 136th assist
1987 – Mike Tyson beats Bonecrusher Smith in 12 for heavyweight boxing title
1988 – Howard Stern's 1st pay-per-view "Underpants & Negligee Party"
1989 – Partial eclipse of the Sun (Hawaii, NW North America, Greenland)
1991 – Iraq continues to explode oil fields in Kuwait
1992 – Nicole Stevenson swims world record 200m backstroke (2:06.78)
1993 – Diff'rent Stroke actor Todd Bridges arrested for stabbing a tenant
1994 – US Navy issues 1st permanent order assigning women on combat ship
1994 – The Supreme Court of the United States rules in Campbell v. Acuff-Rose Music, Inc.that parodies of an original work are generally covered by the doctrine of fair use.
1995 – NY becomes 38th state to have the death penalty
1996 – 1st surface photos of Pluto (photographed by Hubble Space Telescope)
1996 – British Steel in Workington wins Lithuanian multi-million pound order
1996 – Magic Johnson is 2nd NBA player to reach 10,000 career assists



Births
189 – Publius Septimius Geta, Roman Emperor (d. 211)
1481 – Baldassare Peruzzi, Italian architect and painter (d. 1537)
1543 – Johan Casimir, count of Rhine (occupied Gent)
1602 – Kano Tanju, Japanese painter (palaces, portraits)
1671 – Robert Roy MacGregor, Scottish folk hero (d. 1734)
1678 – Filippo Juvara, Italian architect (d. 1736)
1707 – Stephen Hopkins, (Gov-RI) signed Decl of Ind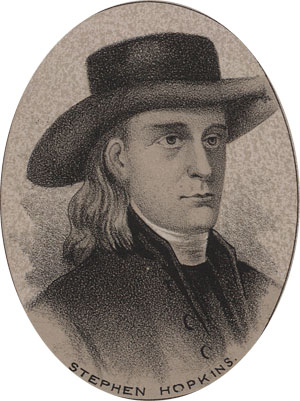 1765 – Nicéphore Niépce, French inventor of photography (d. 1833)
1788 – Antoine César Becquerel, French physicist (d. 1878)
1792 – John Herschel, Slough England, William Herschel's son, astronomer
1827 – Henry DeLamar Clayton, Major General (Confederate Army), died in 1889
1831 – John Bratton, [Old Reliable], US physician/Confederate Brig Gen
1832 – Orlando Metcalfe Poe, Brigadier General (Union volunteers), died in 1895
1837 – Henry Draper, Virginia, astro-spectro-photographer (Moon, Jupiter)
1844 – Anthony Comstock, New Canaan Ct, anti-vice crusader/philatelist
1869 – Ernst J Cohen, Dutch chemist
1904 – Ivar Ballangrud, Norway, Olympic speed skater (4 gold, 2 silver)
1908 – Anna Magnani, Alexandria Egypt, actress (Rose Tattoo, Miracle)
1922 – Olga Aleksandrovna Ladyzhenskaya, Russian mathematician (d. 2004)
1925 – Rene Gagnon, US Marine shown in photograph of the Raising the Flag on Iwo Jima (d. 1979)
1930 – James Broderick, Charleston NH, actor (Brenner-Brenner, Doug-Family)
1930 – Lord Snowdon, [Anthony Armstrong-Jones], London, photographer
1934 – Willard Scott, weather forecaster (Today Show)
1938 – Janet Guthrie, race car driver (1st woman to race in Indie 500)
1938 – David Baltimore, American biologist, Nobel laureate
1940 – Daniel J Travanti, Kenosha Wisc, actor (Frank Furillo-Hill St Blues)
1942 – Michael Eisner, Mt Kisko NY, CEO (Walt Disney)
1942 – Paul Preuss, US, sci-fi author (Medusa Encounter, Starfire)
1942 – Tammy Faye Bakker, gospel singer/wife of Jim Baker (PTL)
1943 – Chris White, rock bassist (Zombies-Never Even Thought)
1944 – Townes Van Zandt, Texas, singer/songwriter (Kathleen, Loretta), (d. 1997)
1945 – Arthur Lee, rocker (Vindicator)
1945 – John Heard, actor (Cat People, Cutter's Way, CHUD)
1946 – Matthew Fisher, London, rock keyboardist (Procol Harum)
1946 – Peter Wolf, rock singer (J Giels Band-Centerfold, Freeze Frame)
1950 – Franco Harris, NFL fullback (Pittsburgh Steelers)
1951 – Francis Rocco Prestia, American musician (Tower of Power)
1952 – Ernie Isley, US vocalist/guitarist (It's Your Thing, Heat is On)
1952 – Lynn Swann, NFL receiver (Pittsburgh Steelers)/sportscaster
1953 – Kathleen Sullivan, Pasadena Ca, newscaster (E!)
1958 – Alan Hale, American astronomer
1960 – Ivan Lendl, Czechoslovakia, tennis champion (US Open 1985-87)
1962 – Taylor Dayne, [Leslie Wunderman], NY, vocalist (I'll Always Love You)
1962 – Peter Manley, English Darts Player
1964 – Bret Easton Ellis, American writer
1964 – Wanda Sykes, American actress and comedienne
1969 – Anne Marie Lauck, Rochester NY, marathoner (Olympics-10th-96)
1969 – Matt Blundin, NFL quarterback (KC Chiefs, Detroit Lions)
1969 – Shin Ae Ra, Korean actress and radio DJ
1970 – Kathy Gedney, Indianapolis Ind, WPVA volleyballer (US Open-25th-1994)

1970 – Rachel Weisz, London, English actress (The Mummy, The Constant Gardener) and fashion model
1971 – Peter Sarsgaard, American actor
1980 – Laura Prepon, American actress
1985 – Thomas Erak, American guitarist


Deaths
322 BC – Aristotle, Greek philosopher (b. 384 BC)
161 – Antoninus Pius, [Titus Aurelius], emperor of Rome (138-61), dies at 74
203 – Perpetua and Felicitas, Christian martyrs (perhaps after 209)
308 – Saint Eubulus, Christian martyr
851 – Nominoe, Duke of Brittany
1111 – Bohemund I of Tarente, French ruler of Antioch, dies
1226 – William de Longespee, 3rd Earl of Salisbury, English military leader
1274 – Thomas Aquinas, Italian thelogian/saint, dies at 48
1305 – Gwijde van Dampierre, count of Flanders/count of Namur, dies at 78
1578 – Margaret Douglas, Countess of Lennox (b. 1515)
1625 – Johann Bayer, German astronomer (b. 1572)
1719 – Steven J Vennekool, Amsterdam's master builder, buried
1767 – Jean-Baptiste Le Moyne de Bienville, French colonizer (b. 1680)
1778 – Charles De Geer, Swedish industrialist (b. 1720)
1804 – John Wedgwood, founder (Royal Horticulture Society), dies
1810 – Cuthbert Collingwood, 1st Baron Collingwood, British admiral (b. 1750)
1862 – Ben McCulloch, US Confederate brig-general (KIA), dies at 50
1862 – John Baillie McIntosh, US general-major (Union Army), dies at 32
1862 – William Slack, US Confederate brig-general, dies in battle
1904 – Ferdinand André Fouqué, French geologist (b. 1828)
1932 – Aristide Briand, 11 x premier of France (Nobel 1926), dies at 69
1941 – Gunther Prien, German commandant (U-47), dies in battle
1951 – Ali Razmara, Shah of Iran (1950-51), assassinated
1954 – Otto Diels, Nobel Prize laureate (b. 1876)
1959 – Arthur C Pigou, English economist (Economics of Welfare), dies
1959 – Hinsdale Smith, developer of roll-down auto windows, dies at 88
1961 – Max Hymans, WW II resistance fighter/Head of Air France, dies at 60
1967 – Alice B. Toklas, American companion to Gertrude Stein (b. 1877)
1968 – Yuri Aleksayevich Gagarin, USSR cosmonaut (Vostok I), dies at 31
1973 – Andre de Meulemeester, Belgium WW I pilot [Eagle of Flanders], dies at 78
1975 – Mikhail Bakhtin, Russian philosopher (b. 1895)
1985 – Robert W Woodruff, CEO (Coca-Cola), dies at 95
1985 – Victor W Farris, inventor of paper milk carton, etc, dies
1986 – Jacob K Javits, (Sen-R-NY), dies in Palm Beach, Fla at 81
1988 – Divine, [Harris Milstead], female impersonator (Pink Flamingos), dies
1988 – Robert Livingston, actor (Lone Ranger), dies at 83 of emphysema
1995 – Paul-Emile Victor, French pole explorer, dies at 87
1995 – Thijmen Kuijt, resistance fighter/co-found paper (Typhoon), dies at 82
1997 – E. H. Bronner, German-American soap magnate (b. 1908)
1999 – Sidney Gottlieb, American CIA official (b. 1918)
1999 – Stanley Kubrick, American film director (b. 1928)
2004 – Paul Winfield, American actor (b. 1941)
2006 – Gordon Parks, photographer (b. 1912)
—